Le Mans 2012: when hybrids attack
But will Audi or Toyota emerge victorious?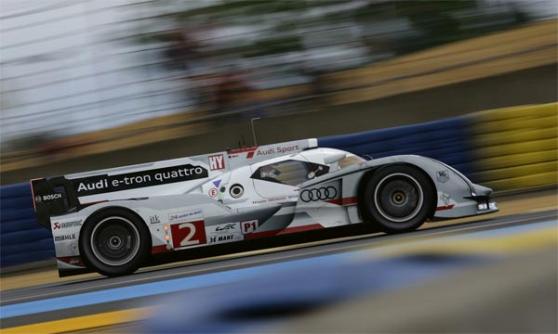 It's about three-quarters of an hour to the start of the race, so I think I've just got time catch up quickly with the front-running action. Which is to say the battle between Audi and Toyota for hybrid supremacy.
Round one went to Audi, which secured the first ever hybrid pole here with the #1 R18 e-tron quattro. This is a monster of technology, combining a 3.7-litre TDI V6 that drives the rear wheels with an electric motor acting on the front wheels. So it has four-wheel drive and all that combined electric motor and turbodiesel torque. Energy for the motor is stored via a flywheel, but because it's driving the front wheels it can only be engaged above 75mph.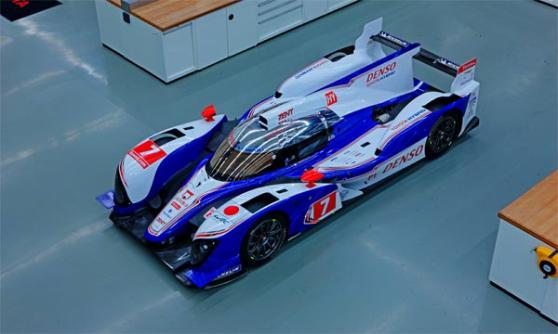 The top Toyota is the #8 car. This TS030 uses quite a different kind of hybrid technology, which works with the 3.4-litre petrol V8 to drive the rear wheels. Electric energy is stored in quick-release capacitors, and can be used at any time.
Both Audi and Toyota build charge via brake-energy regeneration, just like the KERS on current Formula 1 cars.
Further down the field, Nissan brings other interest in the LMP2 category. With 13 out of the 20 cars entered in this class powered by a Nissan engine its expecting a good result.
More than this however, we also find Martin Brundle racing together with his son Alex in the same car, alongside GT Academy winner Lucas Ordonez; another GT Academy winner, Jordon Tresson, is in a rival Nissan LMP2 machine – these two really want to beat each other.
More soon.
Richard Aucock

So committed to car journalism he is Guild Chairman of the Guild of Motoring Writers. He has been writing about cars since he was 15 and is living the dream.
CJ Hubbard

CJ is thoroughly enjoying fulfilling the ambition he's always had to become a motoring writer. Don't ask him about working in retail, though, or he may start to twitch...
Ian Dickson

Ian is the senior editor on MSN Cars, a job that involves planning, writing and editing content and generally keeping the site ticking over day-to-day.
Which of these endangered 1970s and 80s cars would you be saddest to see become extinct?
Thanks for being one of the first people to vote. Results will be available soon. Check for results
Austin Allegro

1,213 votes

Austin Princess

1,941 votes

Hillman Avenger

2,420 votes
Total Responses: 13,010
Not scientifically valid. Results are updated every minute.