MINI Zero concept: why the MINI should go back to its roots
The portly MINI has strayed so far from the original concept, it's now time for a rethink
The classic version was a revolutionary concept. It doesn't sound or look like much now, but to turn the engine through 90 degrees – mounting it transversely and therefore making space for more people and stuff in the cabin – was a big deal back in the late 50's and early '60s.
The design concept of Sir Alec Issigonis' family car (yes, it was astonishingly considered a family hatch) was to maximise space for passengers and luggage, and thanks to its small 875cc engine and ridiculously low 617kg kerb weight, it was an economical way to get around.
But in the intervening years between the car's inception and the resurrection of the MINI marque by BMW in 2001, small cars have got fatter and bigger – due to crash safety legislation and the fitment of appropriate protection – meaning the MINI is now more maxi.
The smallest, lightest MINI weighs in at 1,145kg, nearly twice that of the original car, but there is hope for the next generation of the MINI and small cars in general.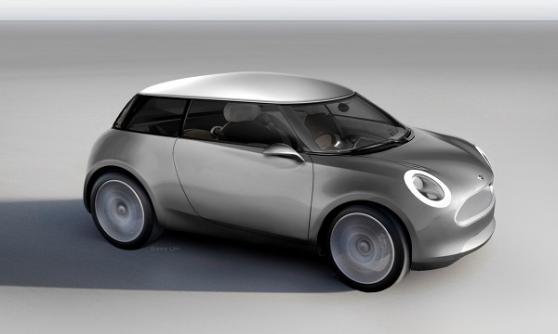 We've shown you former BMW Designworks Senior Designer, Sonny Lim's MINI Zero concept – a vision for the 2013 MINI replacement that carries some serious gravitas given Lim's past involvement with the BMW brand.
It proves modern small cars can still be, well, small, and that the trend created by the modern MINI – followed up by the Fiat 500 – for superminis as fashion items and customisable trinkets doesn't have to be the case.
The Zero is more sophisticated than current car, according to Lim, and the images certainly seem to prove that.
BMW has had a real problem with evolving the MINI's design, shown by the caricatured styling of the second-gen hatchback – the Zero moves things on in a more demure manner.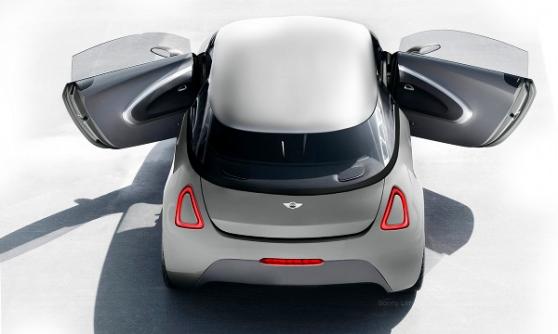 Even though today's superminis are successful thanks to their big car equipment levels and fashion status, the Zero manages to pare things back while still keeping that modern MINI ethos so many desire.
It's not just the looks where the Zero is highlighting the future direction the MINI needs to take though.
The concept is targeting an 850kg kerb weight and would be powered by a range of small frugal three-cylinder turbo motors that the 2013 MINI replacement is likely to share with future front-wheel drive bee-ems.
Efficiency is a big issue these days, but it doesn't have to come from tweaked ultra-frugal engine. Often, putting a car on a diet is as good a way as any to lower fuel consumption and emissions – carry around less weight and your motor has to work less hard to do so.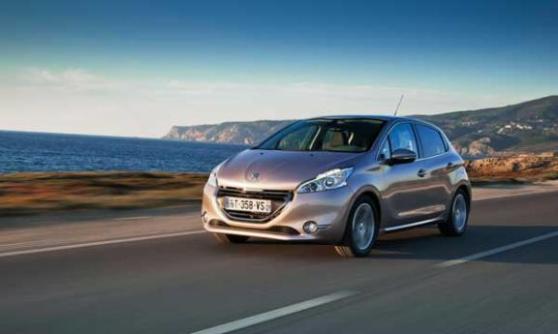 Peugeot is heeding the signs with its new 156hp, 1,090kg 208 GTI and CJ has had some engineering ideas for an even lighter, rawer 208…
Both vehicles – concept, or otherwise – proves small cars can be small again and practical with it, too. In fact, Lim's Zero concept is 152mm shorter than the current MINI Hatch – it doesn't sound like a lot, but as they say, every little helps.
Lighter and smaller would more than likely increase the fun factor too. And isn't that what small sporty cars are all about?
Downsizing in terms of engine size is the latest pattern emerging, but downsizing in general would be a welcome trend. It's not just the MINI that needs to curb its weight problem, it's most small cars.
It just so happens Lim's Zero concept highlights there's a possibility to remove the weight but keep the image, showing how bloated the original small hatch has become.
Take Peugeot's new entry-level 208 – weighing just 975kg, it manages to adhere to all the necessary safety legislation and crash protection laws – while incorporating a decent amount of kit – but with a lightweight approach, it's bound to be more efficient and fun to drive.
BMW could do worse than to crib a few of its former employees ideas for the iconic MINI model's next iteration.
Richard Aucock

So committed to car journalism he is Guild Chairman of the Guild of Motoring Writers. He has been writing about cars since he was 15 and is living the dream.
CJ Hubbard

CJ is thoroughly enjoying fulfilling the ambition he's always had to become a motoring writer. Don't ask him about working in retail, though, or he may start to twitch...
Ian Dickson

Ian is the senior editor on MSN Cars, a job that involves planning, writing and editing content and generally keeping the site ticking over day-to-day.
What should the speed limit be on Britain's motorways?
Thanks for being one of the first people to vote. Results will be available soon. Check for results
Total Responses: 55,645
Not scientifically valid. Results are updated every minute.