2012 Nissan Sao Paulo showcar teaser: is it the new 240Z?
It certainly looks like a coupe from the front. But what about the back...?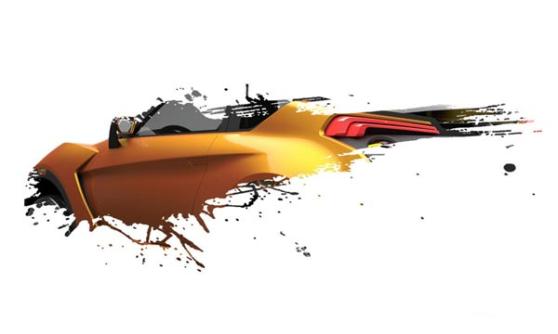 Here it is, the only other teaser shot of the Nissan concept car for the Sao Paulo Motor Show in Brazil next week. You can find the front on the
MSN Cars homepage in the news section now
(though we've also reproduced it below). Still think this is a coupe concept?
Recent chatter about plans to revive the 240Z label for an affordable sports car make this a credible possibility – especially in light of the semi-official Nissan Insider blog
choosing today
to publish a story on Jay Leno's 240Z-themed visit to a top secret Nissan design studio (yes, the one
we covered here
).
However, at least three things suggest something else is going on here.
First of all, it seems strange that Nissan would chose Brazil to show such a potentially important new car for the first time. And I don't mean that to belittle the importance of the Brazilian market, nor to suggest that any future 240Z would be a massive sales success. But the press release also explicitly states the concept was built specifically for Brazil, with Nissan working in conjunction with Brazilian designers to perfect it.
Look at the front wheel in the image above. The space between the tyre and the wheelarch seems far too pronounced for a pure coupe concept anyway. Same with that high rear decklid. But it could be a crossover coupé, perhaps along the lines of the MINI Paceman, though since Nissan also says it's genuinely new, possibly smaller.
Going further out on a limb, and taking Nissan's decision not to show us the roof as circumstantial evidence, could it possibly be some kind of roadster or targa. Or even feature a flip-over roof like the short-lived
Renault Wind
? Nissan and Renault are alliance partners, after all.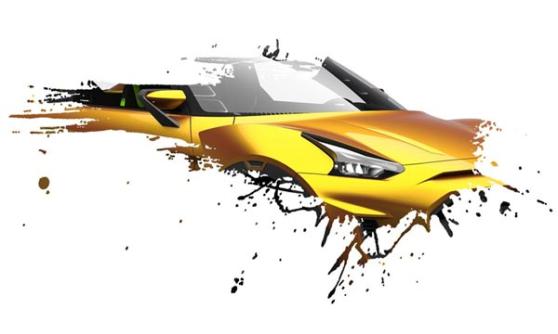 Given Brazil is a chiefly pragmatic market, it may also seem strange that Nissan has announced such an exciting showcar debut. But the concept is intended to emphasis the importance of the country to Japanese marque's future growth plans. It already has a new Brazilian factory under construction, and is targeting a 5% market share by 2016.

Anyways, I'm off to Brazil for the Motor Show with Volkswagen on Saturday – suffice to say I can't wait to see this new Nissan in person. Whatever turns out to be...
Richard Aucock

So committed to car journalism he is Guild Chairman of the Guild of Motoring Writers. He has been writing about cars since he was 15 and is living the dream.
CJ Hubbard

CJ is thoroughly enjoying fulfilling the ambition he's always had to become a motoring writer. Don't ask him about working in retail, though, or he may start to twitch...
Ian Dickson

Ian is the senior editor on MSN Cars, a job that involves planning, writing and editing content and generally keeping the site ticking over day-to-day.
Which of these endangered 1970s and 80s cars would you be saddest to see become extinct?
Thanks for being one of the first people to vote. Results will be available soon. Check for results
Austin Allegro

1,222 votes

Austin Princess

1,945 votes

Hillman Avenger

2,429 votes
Total Responses: 13,077
Not scientifically valid. Results are updated every minute.