Radical SR8: as fast as a Le Mans car for a quarter of the price
Just how radical can a Radical be? Very, it turns out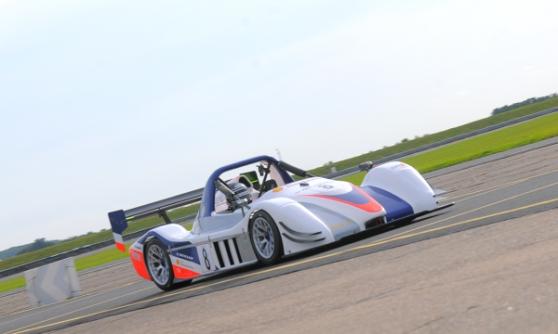 After my blat around Bedford Autodrome in the Radical SR1 at the weekend and a chat with Will Brown, marketing exec of the Peterborough-based British sports car manufacturer, I decided to hang around.
First Drive – Radical SR1 (2012 onwards)
Why? Because the monster you see above was to be unleashed on the West Circuit in an attempt to not just break, but shatter the lap record into infinitesimally small pieces then run over them with its slick tyres to crush it some more.
Before it got its crack at beating its own time however, (yes, the SR8 went up against another lap-record holding SR8 for top honours) I went for a trio of passenger laps in what is most certainly the fastest form of four-wheeled transport I have ever had the pleasure of riding in.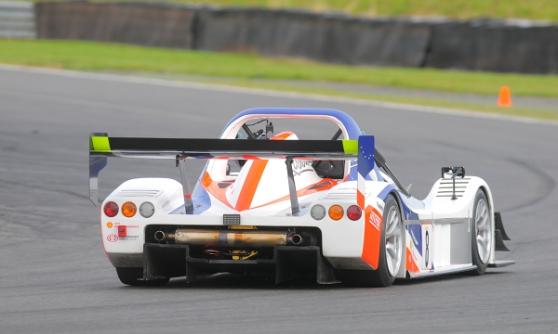 My driver was Radical SR8 pilot Ian Flux – a proper old-school racer that walked the paddock all day with a roll-up fag constantly clutched between thumb and forefinger and a mischievous glint in his eye.
By god is he quick. After the car had done its installation laps, I jumped into the ample cockpit (by comparison with the much smaller SR1) and went for a ride.
Unfortunately, Mr Flux had to lift off at a 'strategic point' on the lap (nothing to do with Bedford's noise metres, of course…) but thankfully it was only on the straight.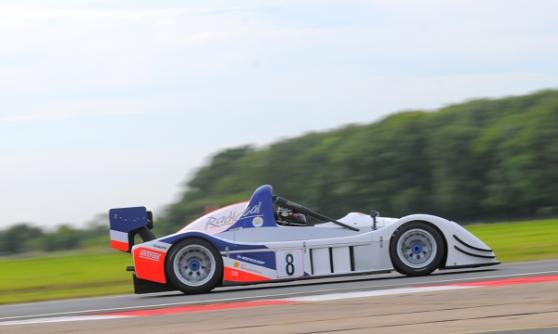 The acceleration is just ridiculous, but it's not the rationale of the car. Wait until you come to a corner, then you find out what is.
With four warm, fat slick tyres and proper race-spec brakes the flex in my neck is the first indication that we're slowing down.
Slowing down to me implies gentle deceleration. It's not. It's rapid and rabid and relentless.
Once off the brakes, it's straight back onto the throttle for the piff-paff direction change through the lap's first chicane. The SR8 alters its course with the agility of a fly getting away from a swatter – as a passenger it feels as instant, too.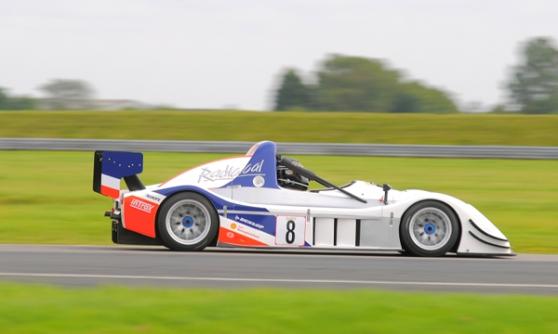 Second, third, fourth, fifth – we're now on the windy side of 120mph, but the way the car carves through the fast esses section feels just as violent as it did through the low speed chicane.
I smack my helmet off the roll cage it's so immediate and difficult to pick when 'Fluxy' is going to work the wheel the other way. Tired of having my vertebrae stretched and head pounded I decide after half a lap that I'm just going to hold myself rigid in a bid to stop any movements that might detach my skull from the rest of my body.
It works. With nothing to brace against it's the only way to actually keep a continuous gaze on what's going on ahead of you.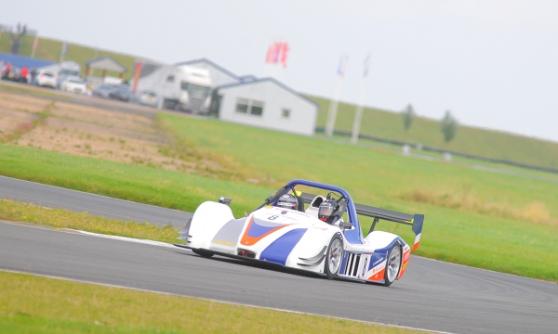 I've only felt the phenomenon of downforce a few times from behind the wheel. But even from the passenger seat in the SR8, you can sense the invisible forces at work, keying the tyres into the tarmac, causing a resultant shimmy from the chassis as it works its rubber and the frictional forces load up the car.
It's awesome. A sensation you want to experience again and again. Which, now I can't because we're back in the pits and my three laps are over all too quickly.
To coin (and modify) a well-known phrase once written by a certain Alfred Lord Tennyson: t'is better to have experienced true downforce and lost than to have never experienced true downforce at all. Or something like that…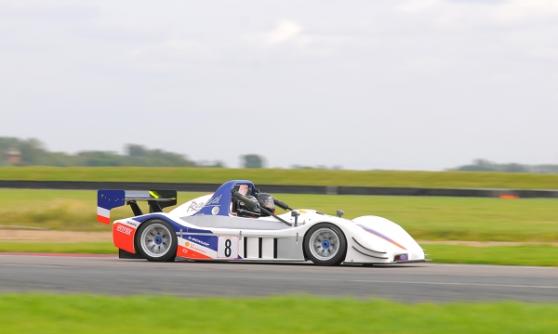 Oh, and at around £130,000 – roughly one quarter of the cost of a current LMP2 Le Mans car – it really is as quick as one. That's value for money.
It smashed the lap record too, with a 1 minute 8.44 second tour – a full 5.16 seconds faster than before.
Richard Aucock

So committed to car journalism he is Guild Chairman of the Guild of Motoring Writers. He has been writing about cars since he was 15 and is living the dream.
CJ Hubbard

CJ is thoroughly enjoying fulfilling the ambition he's always had to become a motoring writer. Don't ask him about working in retail, though, or he may start to twitch...
Ian Dickson

Ian is the senior editor on MSN Cars, a job that involves planning, writing and editing content and generally keeping the site ticking over day-to-day.
Which of these endangered 1970s and 80s cars would you be saddest to see become extinct?
Thanks for being one of the first people to vote. Results will be available soon. Check for results
Austin Allegro

1,225 votes

Austin Princess

1,956 votes

Hillman Avenger

2,435 votes
Total Responses: 13,148
Not scientifically valid. Results are updated every minute.