Introducing the MK Indy R: what IS that exactly?
You'll have already seen our new recruit Sean Carson writing on MSN Cars, now meet his car...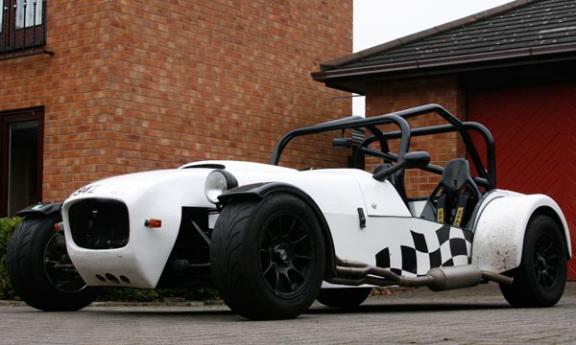 Kit cars get a bad rep, mostly because they're perceived to be fiddly, high-maintenance, cobbled together bits of something else combined to make one car – and this is mine.
But the above isn't always true, and certainly not in the case of this piece of kit. It's made by South Yorkshire-based Seven-alike specialists MK Sportscars and is called the Indy R. And actually, it's quite sophisticated.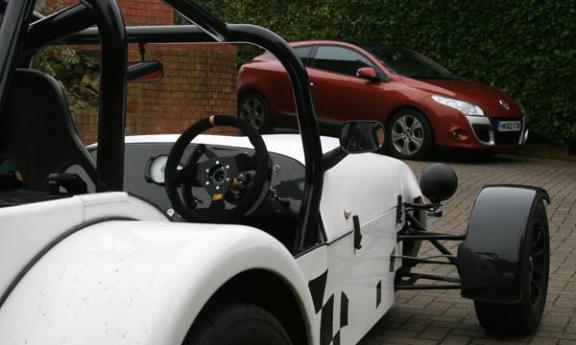 This particular Indy R utilises Suzuki GSX R 1000 superbike power – that's 162bhp and 82lb ft of torque at the rear wheels from 1,000ccs.
Now those numbers aren't particularly stellar by normal performance car standards granted, but when you drop a lightweight engine with those credentials into a chassis that weighs around 450kg, things start to look a little more appealing – we're talking 360hp per tonne at the rear wheels.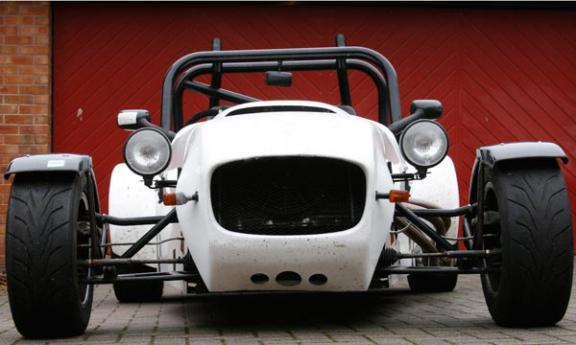 Nearly one fifth lighter than a Caterham R500 with around three fifths of the power, the Indy R might not quite have the grunt to challenge the top rung of the Caterham ladder but it will certainly match its smaller brother, the R400, blow-for-blow.
Being bike engined, max power is produced at a heady 10,600rpm – it'll rev on to 12,800rpm before the limiter kicks in – but there's plenty of power and linear torque available in the mid-range too, for those occasions when your head isn't set to fully attack your favourite B-road.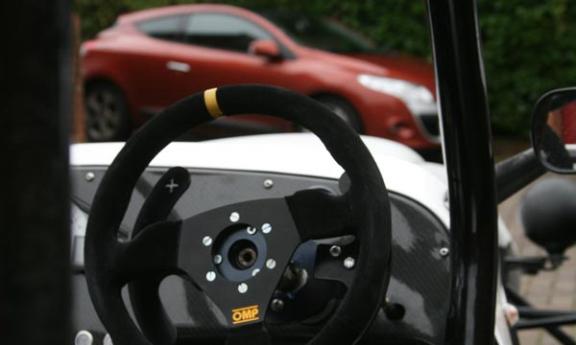 The Indy R features double wishbone suspension all round with in board dampers and pushrods at the front – camber, castor, toe, ride height, and the suspension's compression and rebound damping can all be adjusted to find the perfect setup for on track or on road driving, too.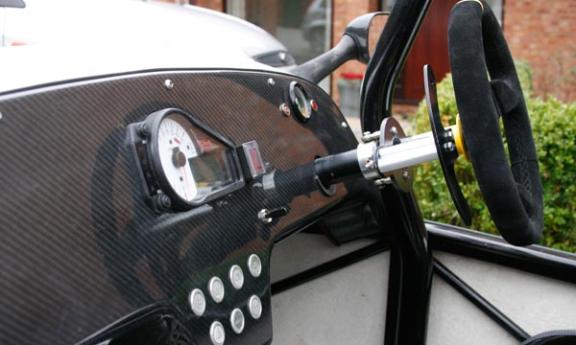 Chassis wise, the Indy R is a match for any lightweight trackday special: its low kerb weight, decent power-to-weight ratio and sophisticated setup give it great agility and a feeling that the car wants to attack every bend with an inherent streak of vim and vigour.
While the MK might not have the same level of finish as a Caterham, or the image and integrity the badge brings, it is a well-engineered package that you'll certainly get value for money from.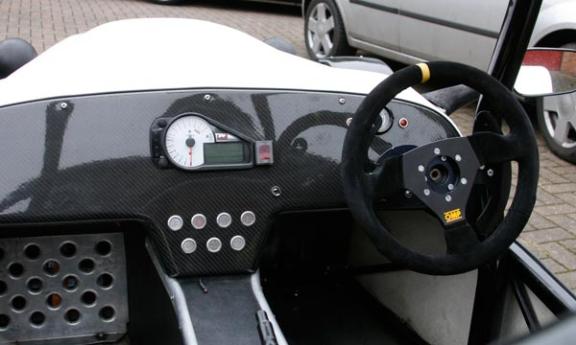 If you're practically minded and handy with a spanner, you could put one together yourself for easily under £10,000, and for those anti-bike-engined folk out there, a range of car engines can be fitted too.
At the minute, the Indy R is tucked up in its winter hibernation location, but once it breaks cover for the start of the track day season, I'll keep you posted on any updates and modifications I make and how the old girl gets on out on the black top.
Oh, and sorry it's so dirty…
Are you sure you want to delete this comment?
Richard Aucock

So committed to car journalism he is Guild Chairman of the Guild of Motoring Writers. He has been writing about cars since he was 15 and is living the dream.
CJ Hubbard

CJ is thoroughly enjoying fulfilling the ambition he's always had to become a motoring writer. Don't ask him about working in retail, though, or he may start to twitch...
Ian Dickson

Ian is the senior editor on MSN Cars, a job that involves planning, writing and editing content and generally keeping the site ticking over day-to-day.
Which of these endangered 1970s and 80s cars would you be saddest to see become extinct?
Thanks for being one of the first people to vote. Results will be available soon. Check for results
Austin Allegro

1,218 votes

Austin Princess

1,943 votes

Hillman Avenger

2,422 votes
Total Responses: 13,037
Not scientifically valid. Results are updated every minute.