Small engines, now we love you
Small engines are where the smart money goes nowadays. Time to recalibrate your preconceptions - they work better than you'd ever believe...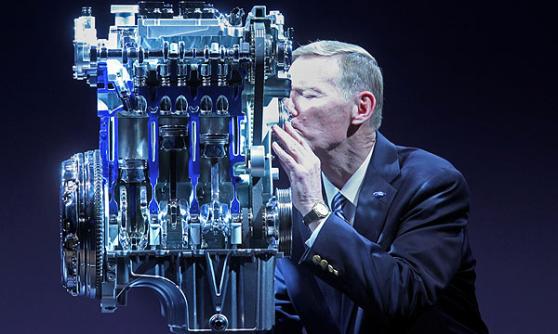 In my childhood, the 1.1-litre Ford Escort was not worth much in the car spotter's book. Even as a seven-year-old kid, I knew that its owner would be driving it resentfully, wishing their company or their budget had stretched to the 1.3-litre or, in a flight of utter fantasy, the 1.6.

Small engines were poverty-spec choices driven by the need to meet a price cap, no more. They were hateful. In the spotters book, one point max, before continuing the lookout for an RS Turbo.
Those scarred by such memories may find the current downsizing trend something of a head-scratcher. Once again, you can buy a super-small capacity Ford family hatch – and, by jove, it's even smaller than it used to be! The latest 1.0-litre Ford Focus Ecoboost engine is the most extreme example yet of smaller, greener engines replacing larger, thirstier ones. It's a full 600cc smaller than the 1.6-litre motor it replaces.
Can such engines work on Britain's roads? To find out, I drove two examples of micro engines in maxi cars: the 1,197cc SEAT Leon 1.2 TSI and the aforementioned 999cc Ford Focus (with an engine just 1cc larger than a 1960s Mini 1000…).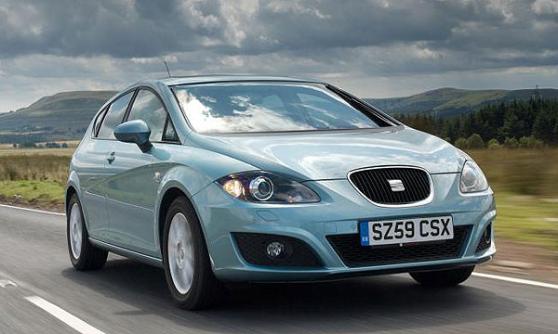 SEAT Leon 1.2 TSI
Vital stats: 1,197cc, 105hp, 129lb ft torque
52.3mpg, 124g/km CO2, 10.9secs 0-62mph
Some shuffled when, a few years back, SEAT installed a 1.4-litre turbo in its VW Golf-based Leon. After all, modern cars are heavy and demand big, punchy engines to shift them. Given this assumption, how does an even smaller 1.2-litre version work?
Just as that 1.4-litre TSI does, very well indeed, I discovered – so long as you recognise one thing: the magic of downsizing comes courtesy of the turbo, so it needs to be driven with this in mind.
Turbos don't react straight away, so there's a small pause after pressing the accelerator before surge comes on stream. The delay here is slight but it's magnified in a downsized car and is important to acknowledge given how it changes the feel of the car. It requires you to look, think and act a little ahead of yourself.
And don't whatever you do let the revs drop too low, either. The engine may mimic a much larger one most of the time but if there's not enough airflow to keep the turbo spinning, you'll soon feel its lack of capacity.
However, acclimatise this with the Leon 1.2 TSI and you'll enjoy real free-spinning smoothness, a lack of engine drone and a fleetness only a lightweight inertia-free engine can bring.
In terms of going green, it's very different to the familiar combustion rattle of a diesel under acceleration and seems made for city centre driving where its revvy nature comes into its own.
In contrast, it does run out of puff at speed on the motorway, and the rate at which you have to work it will mean that fuel economy suffers. Even so, those who think downsizing equals doom will be pleasantly surprised at how well a Polo-sized engine works in a car from the next class up.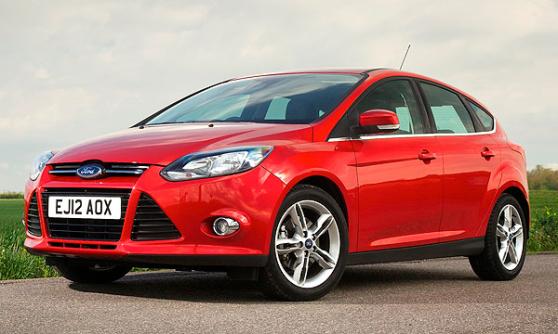 Ford Focus 1.0T Ecoboost
Vital stats: 999cc, 125hp, 125lb ft torque
56.5mpg, 114g/km CO2, 11.3secs 0-62mph

Not only is this engine small, it also has a cylinder less than normal. Yet, during low-demand and low-rev town running, you'd never know. It also doesn't have the characteristic three-cylinder throb until mid-range revs – and even then, it's charismatic rather than curmudgeonly.
Like the SEAT, it's reliant on the turbo too, but so low-inertia is the little charger, lag is virtually non-existent. This means the trademark torque is always available, even at the really low revs that result from such incredibly tall gearing.
This car is geared like a diesel, so it's all the more praise that it can pull it off. Leave it in lower gears and it's fast too. More than that, fast and willing. It begs to be driven flat-out and the reward is pace you simply can't believe from such a small engine in such a large car.
It's improbably refined, sounding like it's behind a double bulkhead and never even hinting at vibration or resonance. It's an absolute free-spinning delight, a genuine example of sewing machine smoothness.
The old athematic 1.1-litre Escort was never like this. Time to reset your assumptions: size isn't everything anymore. There IS now a substitute for ccs.
Summary
No longer fear the small engine in a big car. So long as it has a turbo, you'll be fine. More than that, you'll be amazed at just how well they do work, how sprightly their performance is, how sweet and satisfying they are in operation.
Just one proviso. They're not magic boxes. Lean on the turbo and they'll be little more economical than the engines they replace. To get the best efficiency from them, you still need to drive efficiently… something not always hard with engines as willing as these.
Oh, and don't worry about the car spotters. Car manufacturers tend not to fit engine size designation badges anymore. Nobody need ever know. Not even those within, if you choose not to tell them...
---
I'm a mechanic and i run a BMW 540i 4.4 v8 on runs more than 20 miles, costs me £25 in fuel to do 120 miles and in complete luxury, for local runs my wife has a Vectra 3.2 v6 GSI petrol and it returns amazing fuel economy as its has a 2 stage power curve so when not up to speed behaves like a small car but without the stress, turbo cars are under extreme stress due to the added air being delivered into the cylinder which makes a 2.0l car behave like a 4.0l car for example as the air being supplied is almost doubled, the stress this puts all the engine components under is huge and bearings and shells will almost certainly give way far quicker and that goes the same for the Turbo itself.
Diesels are ok but when they go wrong they are extortionate, reconditioned fuel pumps approx £400 - £600, reconditioned injectors £200, New EGR valves £100 - £700, point is they may return better fuel economy but running costs far outweigh petrol cars, and with a diesel you only need one big breakdown to lose all the cash you saved on fuel, not worth it, and I guarantee when electric cars take off replacing components on them? offft !
I dread to think.
I can vouch for diesels costing more to run by the timr you take in the extra cost of diesel, sevices and DPF problems!! And believe me they are a problem!! You would be far better buying a petrol and converting it to LPG. You then get cheap fuel and a very clean car. People complain about loss of boot space but most people rarely use the boot Go green go LPG.
Are you sure you want to delete this comment?
Richard Aucock

So committed to car journalism he is Guild Chairman of the Guild of Motoring Writers. He has been writing about cars since he was 15 and is living the dream.
CJ Hubbard

CJ is thoroughly enjoying fulfilling the ambition he's always had to become a motoring writer. Don't ask him about working in retail, though, or he may start to twitch...
Ian Dickson

Ian is the senior editor on MSN Cars, a job that involves planning, writing and editing content and generally keeping the site ticking over day-to-day.
Which of these endangered 1970s and 80s cars would you be saddest to see become extinct?
Thanks for being one of the first people to vote. Results will be available soon. Check for results
Austin Allegro

1,222 votes

Austin Princess

1,945 votes

Hillman Avenger

2,428 votes
Total Responses: 13,066
Not scientifically valid. Results are updated every minute.