Who needs downsizing: BMW shows there is another way
When big petrol engines can be this fuel-efficient, who needs small ones?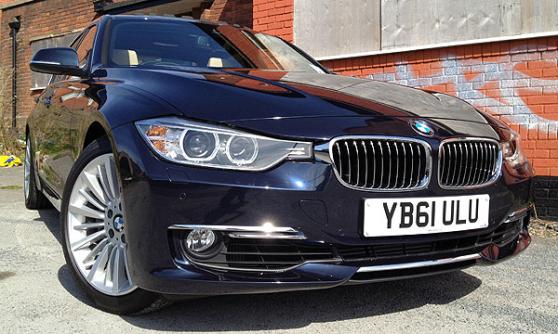 The BMW 335i is not a headline new 3 Series, despite having almost as much power as a Mitsubishi Evo X. Packing 306hp into a regular-looking junior executive makes for a delicious package – but, tempting as it is, the economic reality means diesel F30 BMWs will inevitably sell best.
Indeed, some may think it's simply impossible to justify any new 3.0-litre multi-cylinder petrol car that does (despite doing?) 35.7mpg, no matter how swift its performance. The BMW 328i may trade the 335i's gorgeous six-cylinder turbo for a four-pot turbo, but it's still only 0.4secs slower to 60mph, despite producing 61hp less. Add in a 8.4mpg economy advantage and the case for the 335i is weaker still. 
Then there's the gem-like 330d, a diesel that produces 258hp, hits 60mph in 5.6 seconds, has a 413 ft torque peak that's 118lb ft greater (yes, really) than the 335i – and averages, at 57.6mpg, 21.9mpg more. QED?
Well, no. See, I fell for the 335i completely when I had it on test. No four-cylinder and no diesel can hope to be this smooth, this sonorous, this creamy and this alluring. It has a backdrop of classic BMW straight six and a very prominent layer of modern car performance: so swift and instantaneous is it – and so strong is its turbo-assisted torque – that it really could be a half-passable BMW M3 family car alternative.
That economy though – in the world of the near-£7 gallon, how can you justify it? Easy: drive steadily. Yes, seriously. This genuinely gives two cars in one: a performance car when the roads are clear yet still something that returns good mileage when they're not. 
I wouldn't normally put this to the test, but I had the 335i out during the fuel shortages. So I had to economise, was forced to spend a day driving steadily. The result? See for yourself.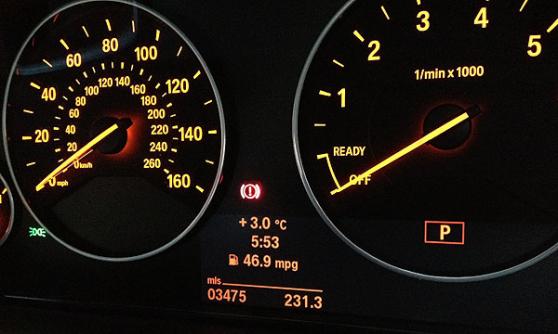 Yes, that does indeed say 46.9mpg. Fluke? Well, no...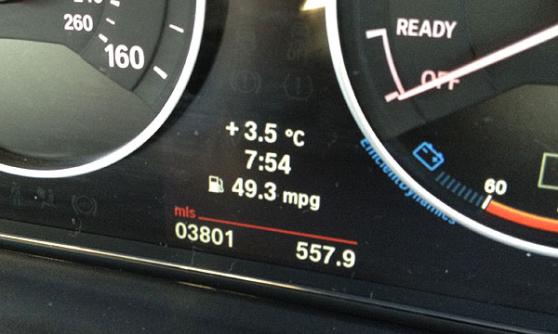 Yes, that does indeed say 49.3mpg – achieved on a separate, equally relaxed trip. I wasn't crawling, I wasn't holding anyone up, I was simply cruising down the motorway at 60mph, taking things gently and steadily.
Just goes to show you shouldn't necessarily believe the headline figures. Because the 335i is so powerful, it can be driven really gently, which means the engine is not stressed and can thus operate exceedingly efficiently. The exact opposite of engine downsizing, then - but the results are potentially just as eye-opening.
No, this approach doesn't give you headline-grabbing official fuel economy figures, because it's not something that's replicated in the official fuel consumption test. You'll have to swallow the CO2-based tax hit. But in real world use, the 335i may well be more economical than you expect – and nearly M3-fast when you fancy using up some of that fuel you've saved.
Making it perhaps the most headline-grabbing new 3 Series of all. As the F30 range itself is so mighty, this might just give the 335i a shoe-in for my car of the year…
---
BMW 3 Series F30 (2012 onwards)
Richard Aucock

So committed to car journalism he is Guild Chairman of the Guild of Motoring Writers. He has been writing about cars since he was 15 and is living the dream.
CJ Hubbard

CJ is thoroughly enjoying fulfilling the ambition he's always had to become a motoring writer. Don't ask him about working in retail, though, or he may start to twitch...
Ian Dickson

Ian is the senior editor on MSN Cars, a job that involves planning, writing and editing content and generally keeping the site ticking over day-to-day.
Which of these endangered 1970s and 80s cars would you be saddest to see become extinct?
Thanks for being one of the first people to vote. Results will be available soon. Check for results
Austin Allegro

1,222 votes

Austin Princess

1,949 votes

Hillman Avenger

2,431 votes
Total Responses: 13,116
Not scientifically valid. Results are updated every minute.