From armchair to asphalt – part five
Our last instalment in the series of blogs looking at the GT Academy – and it's crunch time, with qualifying and the race to decide the fate of the six competitors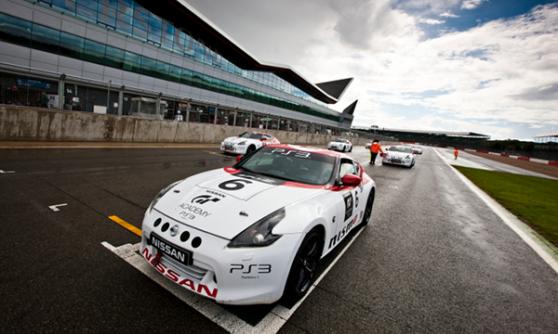 We've touched on our man in the Academy, Des Foley, the guy racing for the UK and Ireland territory. He's looking a bit nervous – and rightly so given the conditions – as he climbs into his race-spec Nissan 370Z, ready to go out and lay down a banzai quali lap in the treacherous greasy conditions around the Silverstone Arena circuit.
From armchair to asphalt – part one
From armchair to asphalt – part two

From armchair to asphalt – part three

From armchair to asphalt – part four

This is what the week's training, tips, mentoring and posturing comes down to. A 20-minute qualifying session followed later by a 30-minute race. These next few laps could dictate the path of one young hopeful's life forever.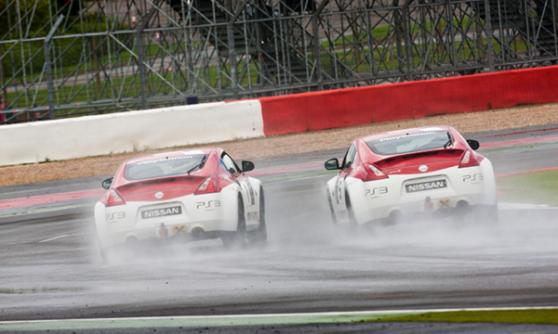 It is slippy out there – watching at Stowe corner at the end of the long, high speed Hangar Straight every contestant out-brakes themselves throughout the session, sliding wide but just holding it, teetering on the edge of losing adhesion altogether.
It looks tough. It is tough. Des qualifies fifth out of six, 1.8 seconds off the pole – he didn't get his banker lap in at the start of the session when the track surface yielded more grip unlike the others. He's got his work cut out for the race. But he's chipper:
"I know I've got a lot to do, but I can only go forward from where I am," he says. "No one has driven in these conditions before and it looks as though it's going to be wet – my car control is good so I stand a good chance if I can get a good start."
Cue him leaving five minutes later to get some practice in at balancing throttle and clutch in a bid to get the best launch possible later on.
So, to the race. It's not even wet now – it's in between; those is it, isn't it slip-'n'-slide conditions racers hate. Even though the six gamers turned oh-so-near professional racers are driving on treaded rubber, the tyres won't move a meaningful amount water.
Instead, the thin film of moisture that is sitting just on top of the tarmac will lubricate the interface between rubber and road nicely. This should be interesting.
From the start Des immediately made up a place as the Portuguese candidate – Hugo Goncalves – left the line in a flurry of wheelspin allowing Foley, who'd hooked his 370Z up well and found traction, to come past.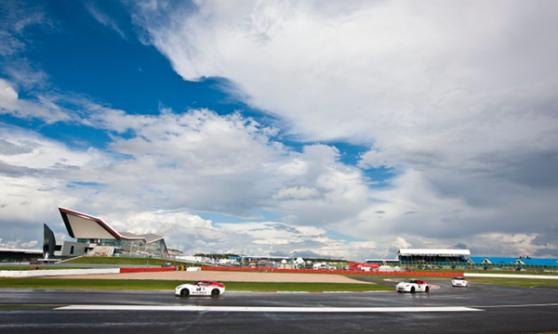 It was difficult from there on in though. The top guys were well matched and the pole sitter – Wolfgang Reip of Belgium, who'd been looking strong all week – managed to keep the rest of the field at bay to take the victory.
But that wasn't it. Speed is a big part, as the super-talented crop of mentors kept reminding us, but it's about control and the whole package. This meant a lengthy deliberation between the judges to decide upon the winner.
So lengthy and convoluted was the process of deciding on the eventual victor, the powers that be went into a second deliberation. This was going to be tight.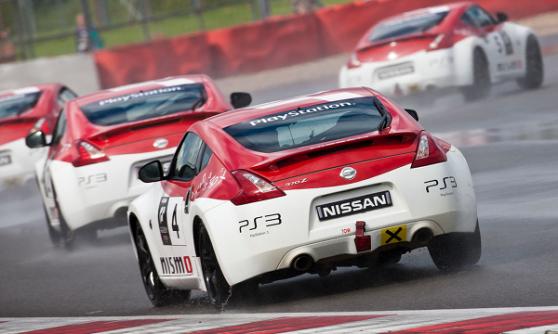 Eventually though, the spoils went to Wolfgang "Wolfy" Reip, the judges awarding it to him on the basis of his speed, controlled aggression and excellent all-round performances in the fitness and media training aspects of the rigorous GT Academy training.
His prize? A seat in a GT4 spec 370Z at the Dubai 24 hours in 2013. Not bad, not bad at all.
Current LMP2 drivers Lucas Ordonez and Jordan Tresson went through the same process, as did British GT winner Jann Mardenborough. It proves the GT Academy's concept works and that the implementation of the programme should garner some proper respect.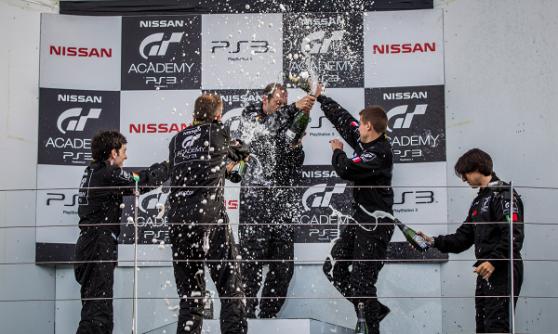 The successful drivers that have progressed from the ranks of hundreds of thousands of entrants might not have got the chance to shine if it wasn't for the Academy. That's something to applaud.
As Martin Brundle said, "we're just waiting for the GT Academy to be validated." It has been already thanks to the success of the drivers produced, but what he means is properly validated.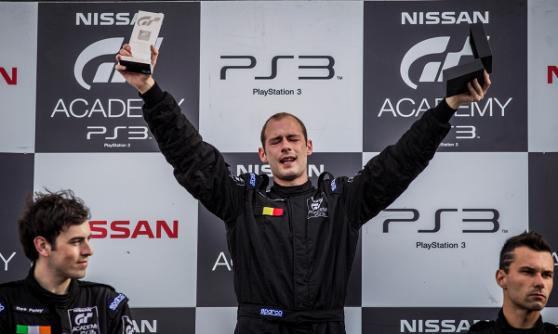 Just wait until one of them gets to F1, or we see the first digitally trained world champion. Now you're talking…
Richard Aucock

So committed to car journalism he is Guild Chairman of the Guild of Motoring Writers. He has been writing about cars since he was 15 and is living the dream.
CJ Hubbard

CJ is thoroughly enjoying fulfilling the ambition he's always had to become a motoring writer. Don't ask him about working in retail, though, or he may start to twitch...
Ian Dickson

Ian is the senior editor on MSN Cars, a job that involves planning, writing and editing content and generally keeping the site ticking over day-to-day.
Which of these endangered 1970s and 80s cars would you be saddest to see become extinct?
Thanks for being one of the first people to vote. Results will be available soon. Check for results
Austin Allegro

1,222 votes

Austin Princess

1,950 votes

Hillman Avenger

2,431 votes
Total Responses: 13,117
Not scientifically valid. Results are updated every minute.