An evening with Renaultsport
Bedford Autodrome by fast Renault is an absolute blast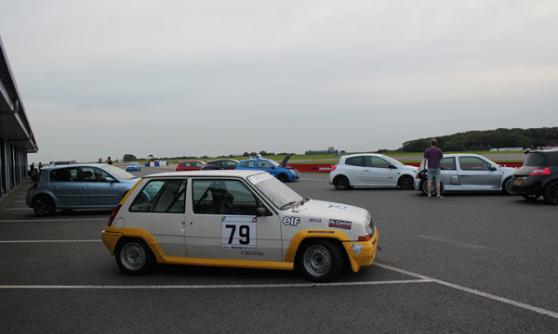 We've got a facelifted Twingo Renaultsport 133 in for a road test at the moment, so Renault was kind enough to invite us to the Renaultsport track event just up the road at Bedford Autodrome on Friday evening. Man, it was a blast.
I went along with Sean. Sean does a lot of track days – as you might expect from someone who owns a bike-engined Caterham-alike – so I was expecting him to be quick. Quite how quick is something else, however, as you'll be hearing more of very shortly…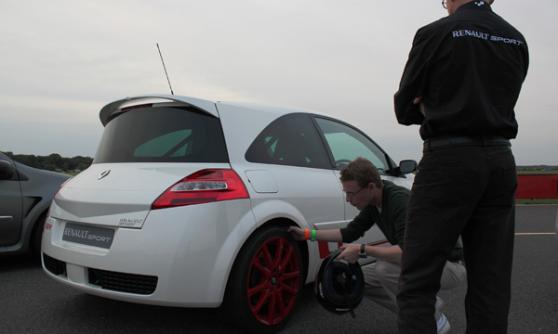 Anyways, when it he wasn't giving death to plastic-windowed Renaults of 2008 vintage, he tolerated sitting in the passenger seat while I bimbled around, attempting to remember which way the circuit went. Which was kind.
Although we took 'our' Twingo Rs, we didn't actually get to drive it in anger since Renault went and nabbed it for a photoshoot – lucky for us, actually, as those pictures will be accompanying the 'road test' in the next couple of weeks. But I did grab a quick session in the other Twingo available, which came complete with an instructor.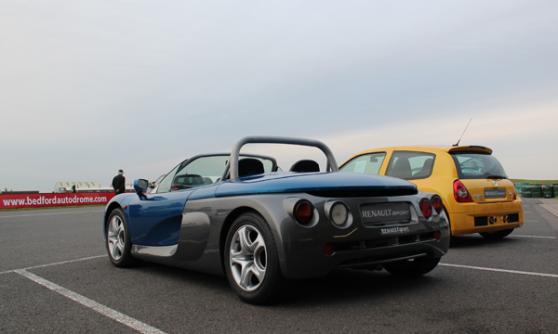 I say instructor, but actually it was British GT driver Joe Osbourn – who like most hard working racing drivers supplements his income by sitting alongside talentless idiots like me at gigs like this. Amusingly, Sean had met him earlier in the week when his MK Indy R got temporarily banned from Oulton Park due to the amount of noise it was making.
Anyhoo. Aside from basically encouraging me to drive the Twingo as fast as possible – and then subsequently proving just how much faster it could go with him behind the wheel – he usefully observed that I wasn't looking into the corners early enough. Since you tend to go where you look, this meant I wasn't turning in early enough in some cases.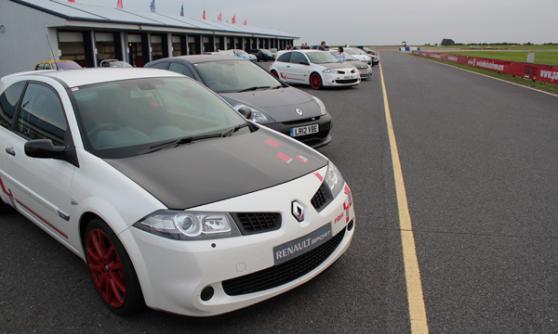 My excuse was concentrating on braking in a straight line – something you don't really need to do with these Renaults, as it happens – especially given he had me braking a
lot
later than I had been of my own volition. Either way, an interesting development, since when I first started driving stuff round racing circuits the comments tended towards quite the opposite, meaning I was turning in too early (a natural trait that springs from road driving).
That's probably enough waffle about me. So, just a final word to say that the Renaultsport track days remain as brilliant as ever – well organised, great atmosphere and a very high standard of cars and driving. If you've got a fast Renault and haven't been on one you should rectify that situation immediately.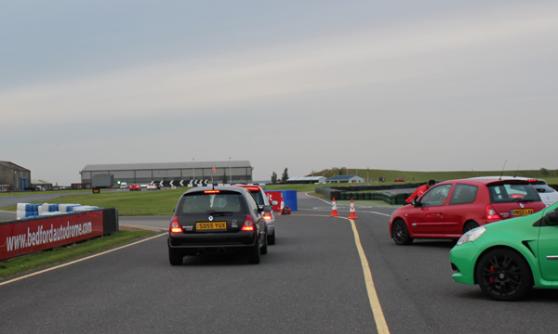 The end result was a weekend of perusing the classifieds for a cheap Clio Cup. Fortunately, I don't think my current budget stretches quite far enough…
Richard Aucock

So committed to car journalism he is Guild Chairman of the Guild of Motoring Writers. He has been writing about cars since he was 15 and is living the dream.
CJ Hubbard

CJ is thoroughly enjoying fulfilling the ambition he's always had to become a motoring writer. Don't ask him about working in retail, though, or he may start to twitch...
Ian Dickson

Ian is the senior editor on MSN Cars, a job that involves planning, writing and editing content and generally keeping the site ticking over day-to-day.
Which of these endangered 1970s and 80s cars would you be saddest to see become extinct?
Thanks for being one of the first people to vote. Results will be available soon. Check for results
Austin Allegro

1,222 votes

Austin Princess

1,943 votes

Hillman Avenger

2,426 votes
Total Responses: 13,058
Not scientifically valid. Results are updated every minute.