Speed cameras: the rise, fall... and rise again?
The traditional fixed speed camera may be losing ground in the UK, to the relief of motorists, but the respite for law-breaking drivers may be brief. The future speed camera may be more effective than ever before...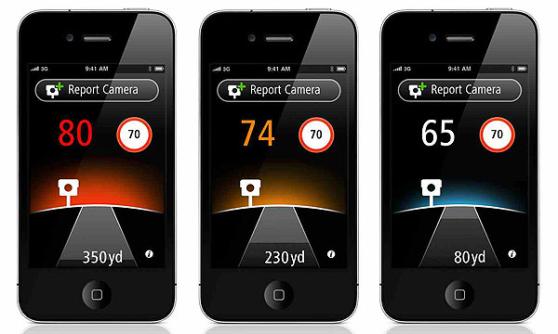 In little more than 20 years, the speed camera may have come, caused huge outrage (and many motorists a lot of money)… and then gone again. 
OK, the horror of the speed camera flash hasn't completely disappeared - they remain very much out there, waiting to catch errant speeders – but the threat of the fixed-site Gatso is not the danger it once was.
Speed cameras: 20 years old today
It hasn't been since 2007. Until then, speed camera numbers had been growing enormously across the UK. Local councils, empowered by the government to keep a proportion of the money they raised, were installing as many speed cameras as they could justifiably afford. Many drivers suspected they were not only doing this, but were also tightening the threshold cameras were triggered at.
Once, said some, you had to be doing 38mph in a 30 zone to get flashed – quite justifiable, many would argue. In time, this appeared to lower, to 35mph: on a modern speedo, that's a fraction of an inch over, a trigger point easy to be caught out by. More cameras, then, and less tolerance of them: no wonder so many were angered.
Some took the law into their own hands. Others purchased camera detectors, others still simply cried outrage, at how local councils were setting traps to catch motorists out. In the mid-noughties, speed cameras were amongst the most detested sites on our road, their mere presence enough to elicit outrange in even the most mild-mannered (and, ironically, law-abiding) driver.
Speed cameras: everything you need to know
In 2007, things changed. Local councils were not allowed to keep as much money from revenues raised by speed cameras. A few years later, the rules changed again. Result? Fixed speed cameras started to become less popular. Many sites actually became inactive, flashing as if they were live but not actually containing any film.
A survey last year revealed nearly half of the speed camera sites in the UK were dummies – in Susses, 60 per cent of all speed cameras were inactive. The trend was turning.
Evidence that accident rates increased at some sites following the installation of a speed camera didn't help. Nor did so much outrage from motorists. But the biggest issue with speed cameras was ultimately their inflexibility. They can only monitor one section of road – at a cost of at least £20,000, doubled if it's in a remote area. They can also only take 400 speeding photos before the film is finished, adding maintenance cost to the upfront expense. As drivers learned whether they are and stared braking to negate them, their revenue generation dropped.

They were achieving their aims – they were stopping motorists speeding – but that was not changing driver behaviour at unmonitored sites, nor was it exactly helping the police force budgets.
So now, two decades after the speed camera was installed, their popularity is dropping. They will not disappear – once installed, it doesn't cost anything to leave them up, particularly if no film is loaded within. But new speed camera installations are rare. The spread of the fixed speed camera site is becoming a thing of the past.
The speed camera of the future
But while fixed speed cameras may be set for the history museum, it does not mean speed detection is going away. Far from it. Know the average speed cameras in motorway roadworks, which prove so remarkably effective in maintaining average speeds? They may be coming to a town near you soon.
Inventors have now created a city centre average speed camera, which can monitor speed between two points in the road and fine motorists if they exceed this. There will be no escape from speeding, and no slowing down for a fixed point in the road. Motorists will have to start driving within the speed limit throughout their operational zone, or risk points on their licence and a hefty fine.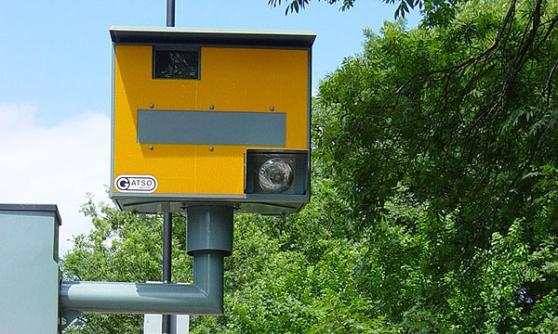 They are coming. Some will say they're fairer, as there's no being fined if you accidentally slip over the limit (you can simply slow down to lower the overall average again). They're thus also a lot more effective overall achieving the desired aim of all speed cameras – keeping overall averages within the legal limit.
Such speed cameras are still external detection devices though, and are thus still restricted by certain external factors out of their control. How much better would it be, say legislators, if individual cars could be tracked and monitored instead – and automatically fined if they did stray over the limit?
Big brother gone mad? Well, not if you're signed up to a modern form of data tracking car insurance, which uses a GPS trace from your car to tell where you are, and what speed you're doing, whenever you're driving. Some youngsters are voluntarily signing up for these as they lower overall insurance costs – quite rightly, too. The insurance company knows when the driver speeds and charges them more when they do so: the driver knows this too, so chooses not to speed. On paper, it's a brilliant win-win.
And as this technology is already in place, then, surely it won't belong before it becomes more commonplace? If youngsters save money on car insurance because of them, when will sensible drivers also see the advantages and have them installed? And when they do in growing numbers, how long before car insurance firms make them mandatory?
Then, things could snowball. Government could tie taxation to them: offer people savings if they drive less, with the proof coming from the data logger. It would of course monitor speed, but only in return for an extra reduction in taxes, paid for by a reduction in motorway police.
Seriously, once onboard black box tracking hits a tipping point, all sorts of initiatives may follow.
Is this a bad thing? After all, if you have nothing to hide, and are not a habitual speeder, surely this would be a good thing? Particularly if your actual location were hidden, and only the difference between your speed and the GPS-logged legal limit for that road were recorded. People are probably already working on this solution to those who bristle at the thought of onboard tracking devices as we speak…
Summary
The speed camera was a much-hated device that may be on its way out. But the time of respite won't last forever, because newer and far more effective solutions to speeding are on the way. There will be no escape if you speed.
Of course, there is one obvious solution to all this. Don't speed. Easier said than done: we all know that. But if new technology has its way, it's something we'll all have to learn.
Unless, of course, the car physically stops us from speeding, thanks to a data-tracked speed limiter. But that's another matter entirely…
---
Speed cameras: 20 years old today
Speed cameras: everything you need to know
Are you sure you want to delete this comment?
Richard Aucock

So committed to car journalism he is Guild Chairman of the Guild of Motoring Writers. He has been writing about cars since he was 15 and is living the dream.
CJ Hubbard

CJ is thoroughly enjoying fulfilling the ambition he's always had to become a motoring writer. Don't ask him about working in retail, though, or he may start to twitch...
Ian Dickson

Ian is the senior editor on MSN Cars, a job that involves planning, writing and editing content and generally keeping the site ticking over day-to-day.
Which of these endangered 1970s and 80s cars would you be saddest to see become extinct?
Thanks for being one of the first people to vote. Results will be available soon. Check for results
Austin Allegro

1,219 votes

Austin Princess

1,943 votes

Hillman Avenger

2,424 votes
Total Responses: 13,043
Not scientifically valid. Results are updated every minute.