Range Rover Evoque: tunnel run
The Hindhead Tunnel is now open, reports Dan – but so too is another tunnel, further north... only this one hasn't cost £371m, nor take four and a half years to open.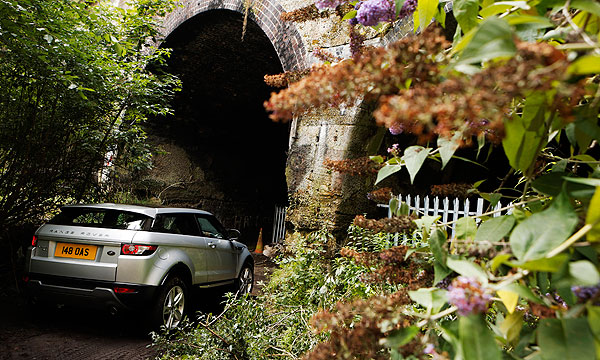 Land Rover usually puts on a great launch event, but it has surpassed even its own high standards with the launch of the standard-setting Range Rover Evoque. How? By taking cars through a 2km-long city centre tunnel for the first time ever.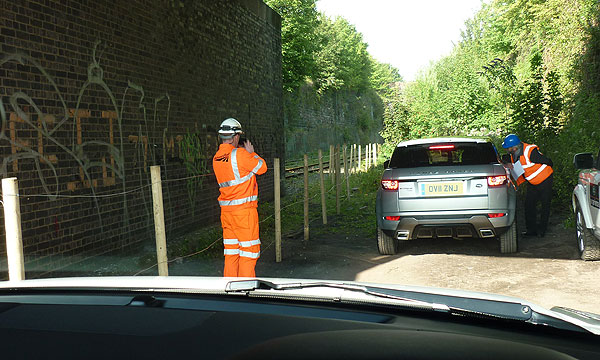 No, Land Rover didn't commission the construction of a tunnel deep beneath Liverpool for the release of the Evoque. It's done something almost as impressive, though – it's opened up Liverpool's Edge Hill tunnel solely for the launch of the Evoque, incorporating the deep, dark, damp run into the city centre launch route.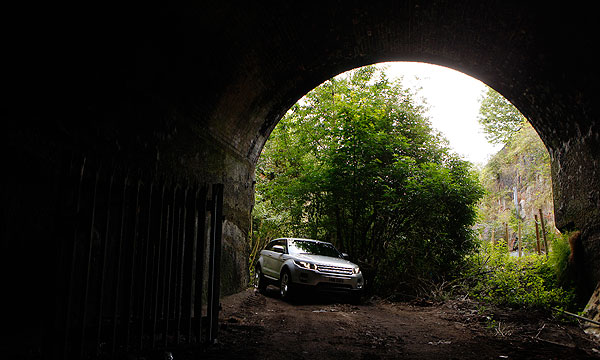 The tunnel was opened in 1830 and closed in 1972. It was an engineering marvel and the world's first tunnel to be bored under a metropolis. But in all that time – and since – no cars have ever driven through it. Until now.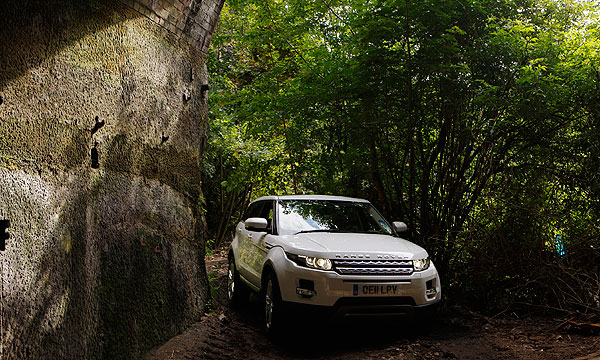 How Land Rover managed to pull it off is anyone's guess. The route to the tunnel is owned by Network Rail, while the tunnel itself is part of Liverpool Corporation. Just how you discover such a mammoth construction, then find out who to speak to, then convince them to let you use it, and only THEN start readying it for 700 journalists to drive through, really is anyone's guess.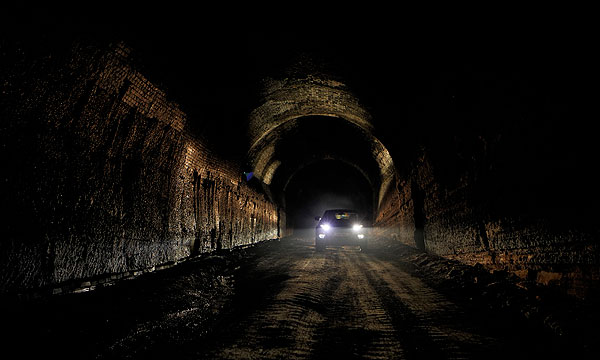 I was behind the wheel during the drive. The rail tracks have disappeared yet the ground remains uneven – but what's most intimidating is the all-encompassing gloom. Headlights guide your way but outside their beam is darkness. You really do feel like you're at the bottom of the world.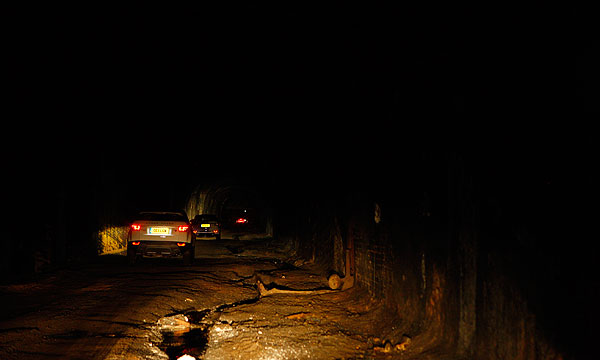 Instead, you're beneath Liverpool, dropping down in a 1-in-48 gradient descent to the docks. The original idea was for the tunnel to link Liverpool Docks and Manchester. It's thus a key route 'through' the city – and one of the best shortcuts down to the docks around.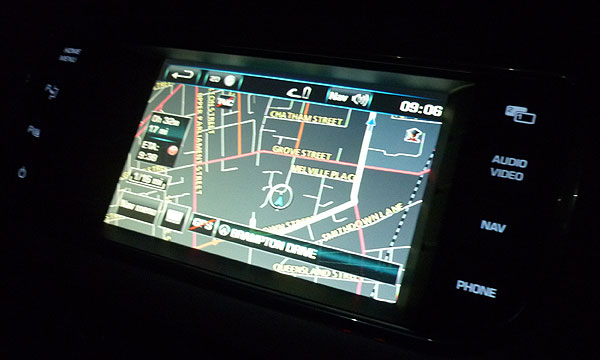 The sat nav showed us roughly where we were. No GPS signal, of course, but as it's built into the car, it was still able to use the wheel sensors to give an approximation. Any Liverpudlians recognise the route?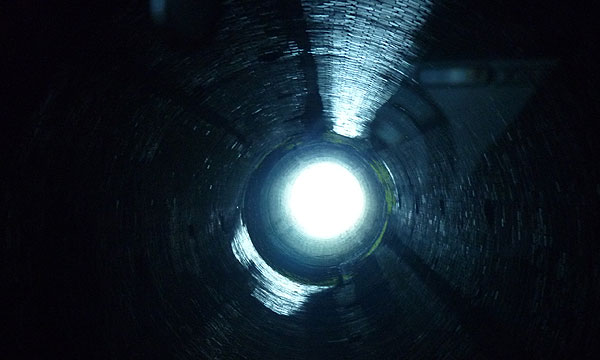 Occasionally we saw light, There are three ventilation shafts, which the Range Rover Evoque's panoramic roof showed off nicely. These also served to remind tunnelers just how deep beneath Liverpool they were.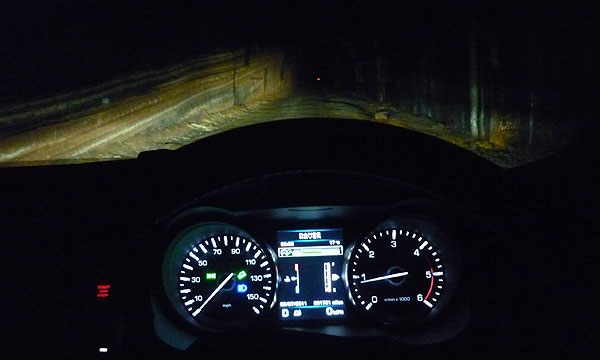 After an age (2km at a rare maximum of 10mph meant it took time) finally saw the exit arrive. Just one problem. To to reach it, another deep pool of water had to be waded through.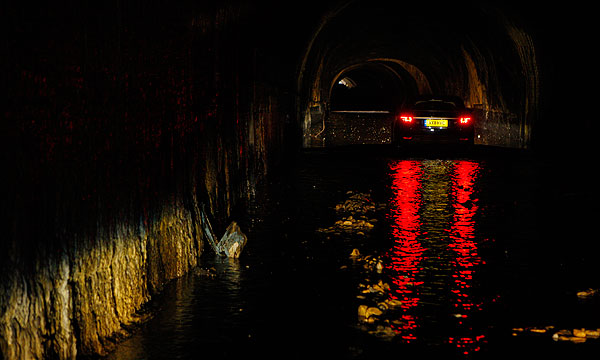 Decades of dripping water had seen this collect at the exit – believe me, it was as murky and grotty as it was deep and dank. A wading test challenge and then some.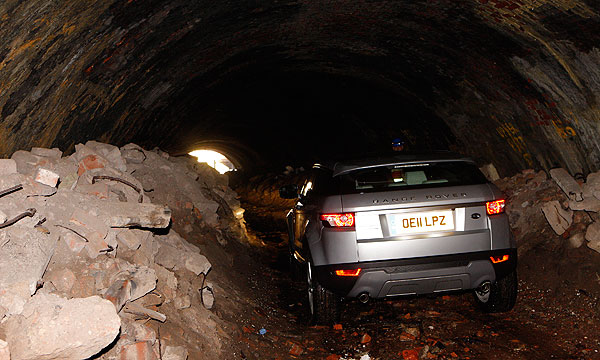 Finally, daylight, after the most awe-inspiring launch run ever. The final obstacle was a massive mound of earth to summit, but even this wasn't daunting after what we'd just done.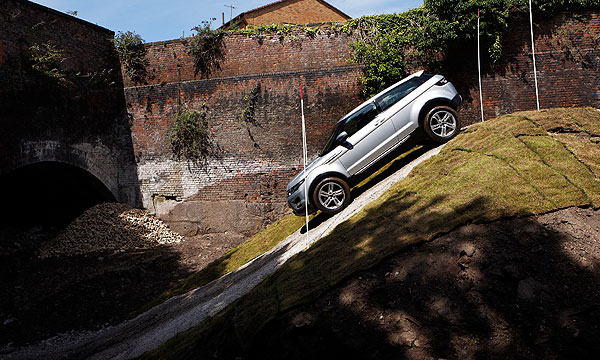 The Hindhead tunnel is a triumph. But so too is the 'Evoque' tunnel. Expect town planners to be watching the Land Rover launch with interest over the next few weeks...
---
Range Rover Evoque first drive
Richard Aucock

So committed to car journalism he is Guild Chairman of the Guild of Motoring Writers. He has been writing about cars since he was 15 and is living the dream.
CJ Hubbard

CJ is thoroughly enjoying fulfilling the ambition he's always had to become a motoring writer. Don't ask him about working in retail, though, or he may start to twitch...
Ian Dickson

Ian is the senior editor on MSN Cars, a job that involves planning, writing and editing content and generally keeping the site ticking over day-to-day.
Which of these endangered 1970s and 80s cars would you be saddest to see become extinct?
Thanks for being one of the first people to vote. Results will be available soon. Check for results
Austin Allegro

1,222 votes

Austin Princess

1,943 votes

Hillman Avenger

2,426 votes
Total Responses: 13,058
Not scientifically valid. Results are updated every minute.