What's the deal with Volkswagen and Brazil anyway?
History, is the short answer. But they're cleaning up for the future, too.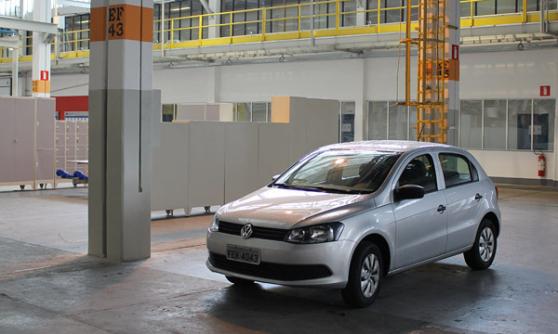 I suppose you might be wondering what on earth I'm doing in Brazil with Volkswagen. The reason for the fuss about the Sao Paulo show is obviously the Taigun concept – and the point of showing this for the first time here is outlined in a previous post. But as for Volkswagen and Brazil in general, well, they go back a long way.
In fact, the 'Volkswagen do Brazil' (VWB) was founded in 1953, and the Anchieta plant at its heart began production in 1957, becoming the first VW factory ever established outside of Germany. No wonder Volkswagen was keen to take us on a tour of the place.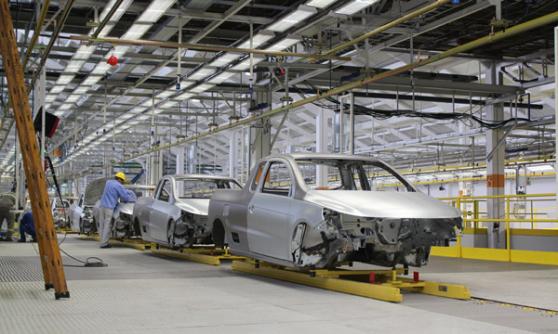 Nowadays the company has three plants, 24,000 employees and an annual build roster approaching 830,000 vehicles. VW is not only Brazil's largest carmaker, Brazil is also the second largest market for Volkswagen products in the world. And because of this long-established history, Brazilians generally think of VW as their own. I guess in much the same way as we think of Ford in the UK.
The range spans 22 types of domestic Volkswagen – though not only cars – and the company sells some models from Europe as well, despite fairly enormous importation taxation issues. And although the Brazilian car market is slightly out of step with the country's increasing economic power – it's now the sixth largest economy in the world – the sophistication gap at VW is closing rapidly.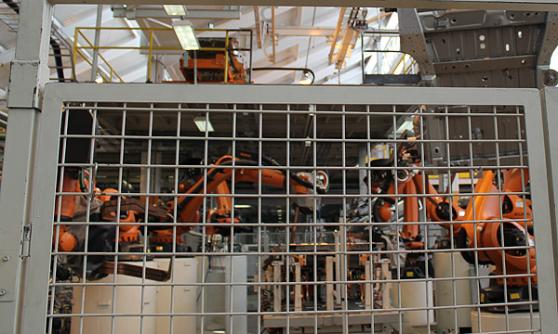 For example, the Anchieta factory now incorporates cutting edge robot technology and digital simulation capability, and it won't be long until the VW Group's latest platforms start underpinning products here; the present line-up mostly consists of old Polo and Golf components.
But what's really surprising is how environmentally sound it all is – or becoming. VWB already has one small hydropower plant, with another due to come into service next year. This means 40% of the power consumed by its factories will shortly be produced by entirely renewable resources. And in 2011, Anchieta recycled enough steel to fill the Empire State Building one and a half times over.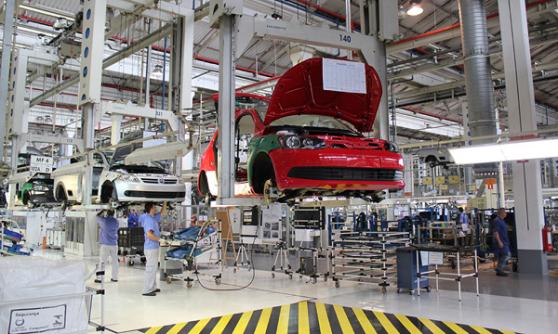 Volkswagen is also responsible for introducing flex fuel engine technology to Brazil. This allows the cars to run on ethanol as well as regular petrol – which sounds straight-forward, except that ethanol is an aggressive solvent, and will attack a regular vehicle from the inside out. Brazil has a long history of ethanol use as a fuel; it's refined from sugar cane, of which there is plenty, given the country is the world's largest producer of the stuff.
The process is largely CO2 neutral (apparently), but fluctuating pricing means it isn't always more cost-effective than regular gas. Brazil's first flex fuel car – a Gol, inevitably – arrived in 2003, and meant that customer no longer had to second guess the fuel market when choosing a new car. As a result, flex fuel engines went from zero to dominant in just three years – and haven't looked back since.
Richard Aucock

So committed to car journalism he is Guild Chairman of the Guild of Motoring Writers. He has been writing about cars since he was 15 and is living the dream.
CJ Hubbard

CJ is thoroughly enjoying fulfilling the ambition he's always had to become a motoring writer. Don't ask him about working in retail, though, or he may start to twitch...
Ian Dickson

Ian is the senior editor on MSN Cars, a job that involves planning, writing and editing content and generally keeping the site ticking over day-to-day.
Which of these endangered 1970s and 80s cars would you be saddest to see become extinct?
Thanks for being one of the first people to vote. Results will be available soon. Check for results
Austin Allegro

1,222 votes

Austin Princess

1,949 votes

Hillman Avenger

2,431 votes
Total Responses: 13,090
Not scientifically valid. Results are updated every minute.