Ford Focus 1.0 EcoBoost: frugal and fun?
Do Ford's efforts at cutting capacity give the Focus the best of both worlds?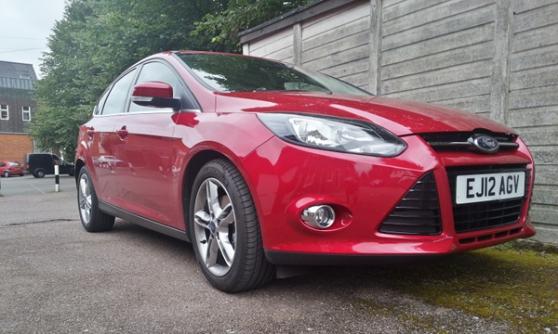 The Ford Focus was first released to the public in all its angular lined, freshly styled glory in 1998, and it was a big hit.
The second generation vehicle built on that; arriving in 2004 it was a more mature looking car (and consequently heavier), but it didn't lose too much of the dynamic ability that the original's entertaining chassis yielded.
Enter the third-gen Focus in 2011 and with it mixed responses over the most recent car's steering setup. But now there's a new engine creating a buzz - literally - in the latest Focus.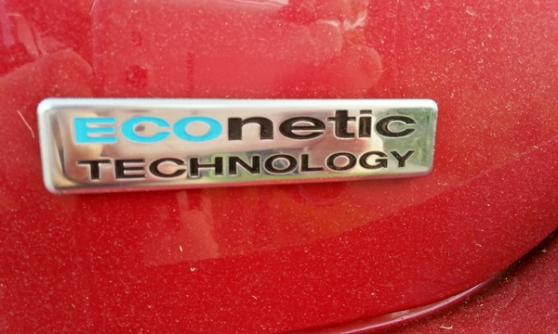 The current car junked its predecessors' hydraulic power assistance in favour of a new electric arrangement. Many bemoaned the loss of connection between the driver and chassis, like a filter had been inserted between wheels and wheel.
First Drive: Ford Focus (2011 onwards) 
While it arguably isn't as good as the old car to drive, it isn't by any means devoid of fun though. That's always been the Focus' strong suit – carting the family around but having a laugh when you've dropped them off.
Ford says you can do just that, but with a much freer environmental conscience. Because it was all weighing heavy on our minds…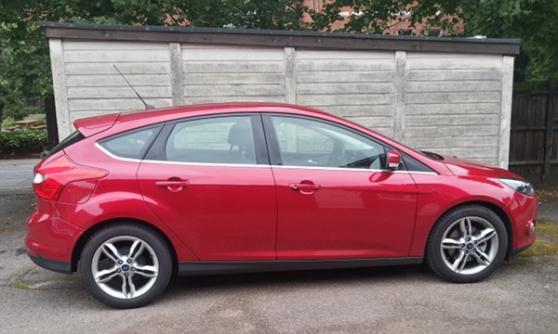 Nonetheless, the new three-cylinder 1.0-litre turbocharged engine in the Focus EcoBoost produces the same horsepower (all 125 of them) as the former 1.6 four-pot, yet is supposed to return 20% better fuel economy – 56.5mpg combined if you're asking.
First Drive: Ford Focus 1.0 EcoBoost (2012 onwards)
I've had the boosted 1.0 in on test this week to examine its frugality to fun ratio.
Firstly, I couldn't get anywhere near the average 56.5mpg claim. That included a 125-mile motorway round trip at sane speeds (although I was in a rush so my hypermiling technique slipped a bit…), plenty of crawling around town and a week's worth of my 20-mile daily commute.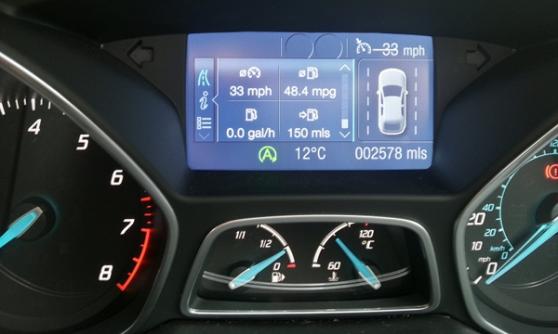 We achieved a decent 48.4 average. Compare that to the 1.6's claimed 47.9mpg combined and our actual figures prove the new motor's worth.
What's it like when you're sick of saving the planet then? Well, we won't give too much away as our full review is coming soon, but it's still good.
The engine is impressive. There's more torque than the 1.6 meaning under real-world conditions the smaller motor pulls harder and is more flexible.
It was never going to set the B roads of Hertfordshire on fire with its pace, but it isn't a grating unit to extend either.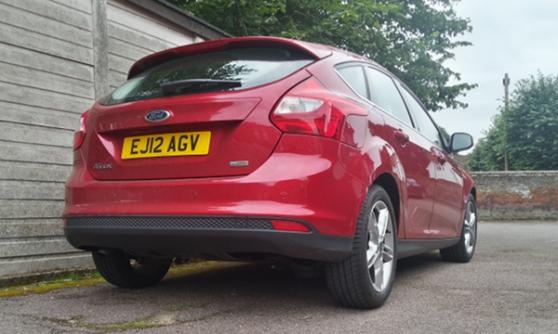 What can often be the thrashy sound of a four has been replaced by the muted off-beat buzz of a triple, overlaid with the faintest hiss of turbo noise. Despite its forced-induction nature, it'll rev out with enough vim too.
So frugal and fun? Yes, sort of. It's certainly an intriguing proposition. You get more from less everywhere, or so it seems.
Keep an eye out for our full road test of the Ford Focus 1.0 EcoBoost on MSN Cars soon.
Can you start testing the fuel that you use to check fuel consumption figures please?
Otherwise, who knows just what you are comparing.
The disconnect between official figures, and what we are getting in the real world, is uncomfortably reminiscent of the collapse in fuel consumption I get when on the Continent, and using the ethanol mixes of petrol there.
For example, E85 petrol, which has 15% ethanol in it (hence E85, because it is 85% petrol), loses you about 30% in fuel consumption, no matter what you are driving (there's a dramatic fall in the energy content of the fuel, and there's no such thing as a free lunch, remember). Each percentage of ethanol fuel added (you can get 5% and 10% mixes, as well as the 15%), seems to lose you about double that percentage from your fuel consumption.
Are we having this rubbish slipped into our fuel, and are not being told about it?
To save fuel (not just directly, indirect savings would also be in food production, and all the energy we are wasting converting food into a 'fuel' that is actually excessively wasting petroleum), and reduce imports, we need to be seriously campaigning to have this rubbish removed from our fuels ASAP.
Are you sure you want to delete this comment?
Richard Aucock

So committed to car journalism he is Guild Chairman of the Guild of Motoring Writers. He has been writing about cars since he was 15 and is living the dream.
CJ Hubbard

CJ is thoroughly enjoying fulfilling the ambition he's always had to become a motoring writer. Don't ask him about working in retail, though, or he may start to twitch...
Ian Dickson

Ian is the senior editor on MSN Cars, a job that involves planning, writing and editing content and generally keeping the site ticking over day-to-day.
Which of these endangered 1970s and 80s cars would you be saddest to see become extinct?
Thanks for being one of the first people to vote. Results will be available soon. Check for results
Austin Allegro

1,222 votes

Austin Princess

1,949 votes

Hillman Avenger

2,431 votes
Total Responses: 13,088
Not scientifically valid. Results are updated every minute.