[Video] Gymkhana Five: Ken Block sliding in San Francisco
He's up to his usual stunts and they're better than ever…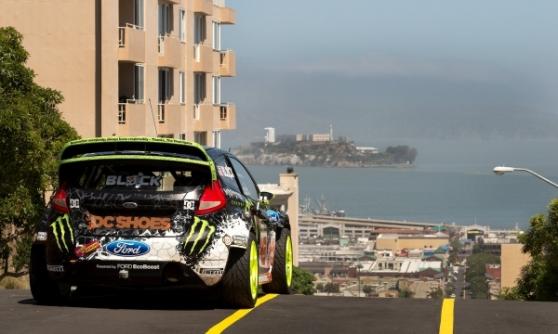 If you've seen any of the Gymkhana videos one through four you'll have a half decent idea of what the fifth instalment of American rally driver Ken Block's antics will be like.
For those of you not au fait with the term, Gymkhana is basically slaloming and sliding around objects as sideways as possible generating as much smoke as your car's tortured tyres can muster.
For this you need a car like Ken's – that's a 650hp Ford Fiesta that with four-wheel drive will see you go from 0-60mph in, wait for it… 1.8 seconds. Yes. One. Point. Eight.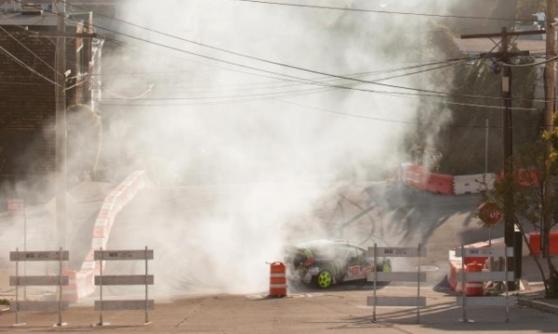 Block's stunts are better than ever – hurling a hatchback a clear 12 inches off the ground while broadside in mid air is pretty impressive (5.37), as is his ridiculously accurate car control throughout – and the finished product is glossy.

It's that giggle-inducingly good in real life, too. You see my younger sibling was in San Fran when Block was shooting his latest drift extravaganza. Expletives removed, his comments went along the lines of, "his car control is out of this world."
He's a nice guy: "I'm just chilling with my kids and filming for Gymkhana Five" he said when my brother asked him. No edge, no attitude, no ego, just a down to earth bloke.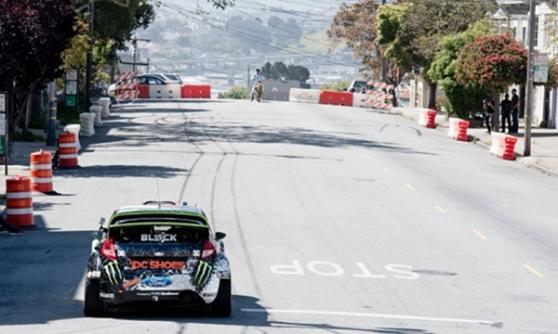 In the presence of one of the most able wheelmen around (even if his WRC results don't say so), my brother had to get Block's scribe on paper, especially after watching him gratuitously destroy a set of Pirellis.

So, without any paper to let Block scribble on, he chose probably the coolest bit of parchment for any autograph ever: a dollar bill.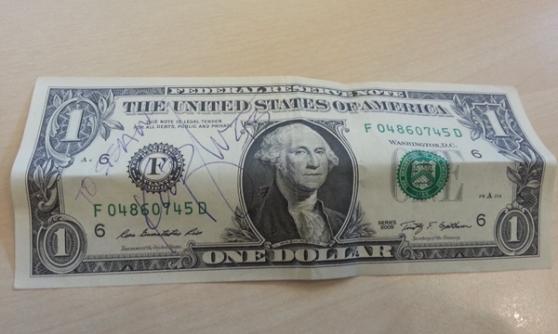 American driving legend's signature on an iconic piece of American culture. Currently it's sat in my wallet, probably slightly appreciating in value the more YouTube views Block's vid gets. But that's not the point. The whole thing just exudes cool.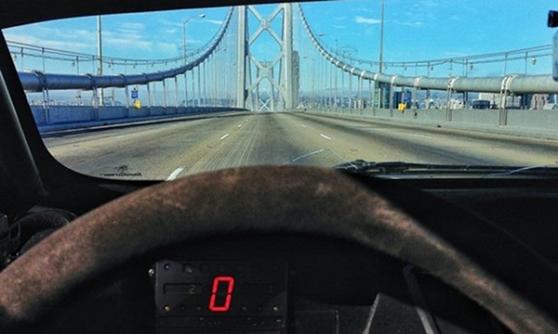 OK, so it took him a few takes to get it right according to my close eye witness – watch the video and say you wont excuse him for that, though. It takes a pretty big pair of 'Gymkhanas' to drift round a forklift truck on a boat in the middle of the San Francisco bay in my book.
Here's the video:
Richard Aucock

So committed to car journalism he is Guild Chairman of the Guild of Motoring Writers. He has been writing about cars since he was 15 and is living the dream.
CJ Hubbard

CJ is thoroughly enjoying fulfilling the ambition he's always had to become a motoring writer. Don't ask him about working in retail, though, or he may start to twitch...
Ian Dickson

Ian is the senior editor on MSN Cars, a job that involves planning, writing and editing content and generally keeping the site ticking over day-to-day.
Which of these endangered 1970s and 80s cars would you be saddest to see become extinct?
Thanks for being one of the first people to vote. Results will be available soon. Check for results
Austin Allegro

1,213 votes

Austin Princess

1,943 votes

Hillman Avenger

2,421 votes
Total Responses: 13,021
Not scientifically valid. Results are updated every minute.