Driven: the 2013 Volkswagen Gol 1.0 Total Flex
It's Brazil's number one bestseller. On the road. In Brazil.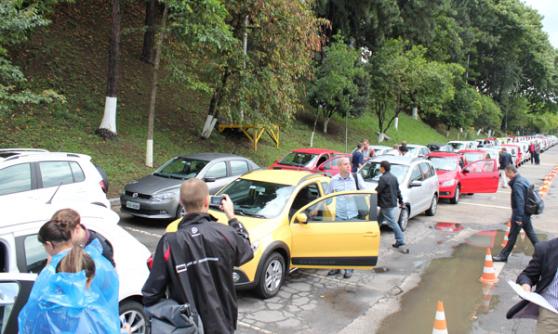 I'm not sure I've ever seen such genuine excitement amongst my esteemed international press colleagues as the moment when, following the factory tour, Volkswagen do Brazil (VWB) finally let us loose in a selection of its most popular products. As you can see, there were quite a few to choose from, but a compadre from What Car? and I went straight for the main event – the 2013 version of the Volkswagen Gol.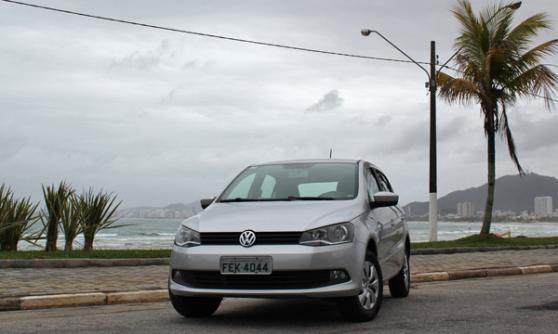 I've explained this already, but that's not a typo – Gol is Brazilian for goal, and this car has been the best seller here for the past 25 years. And it'll take a miracle sales spurt from the competing Fiat Uno to prevent 2012 becoming the 26th. This is the car of Brazil.
Especially when fitted with the 1.0-litre Total Flex engine, like this one. Due to the way Brazil's taxation system penalises cars based on capacity, 1.0-litre cars presently account for 49% of the market here. I'd be lying if I said it didn't leave it feeling rather gutless, but if you're flush there is a 1.6-litre alternative.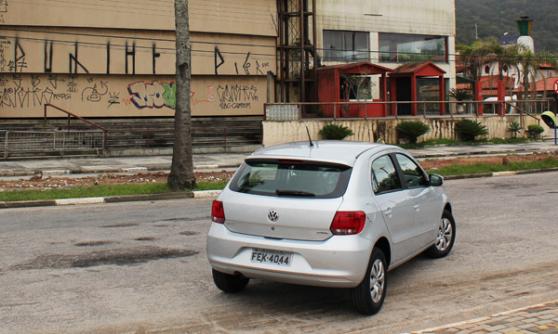 Total Flex means it can run on everything from regular petrol – E22 in Brazil, meaning it has a 22% ethanol content – to E100, which is 100% sugar cane derived ethanol. Deciding which to put in the tank when you top up is made slightly more complicated by the fact that ethanol makes the car faster but less efficient.
According to the label by the gearlever, our Bluemotion model, was running the full E100. This means 76hp and a theoretical 0-62mph, er, stroll, of 12.9 seconds. On E22 you get just 72hp, and 0-62mph takes 13.4 seconds. Even so, that's a decent power output for something only 999cc in capacity, since the 1.2-litre version of the current European Polo only manages 70hp at best.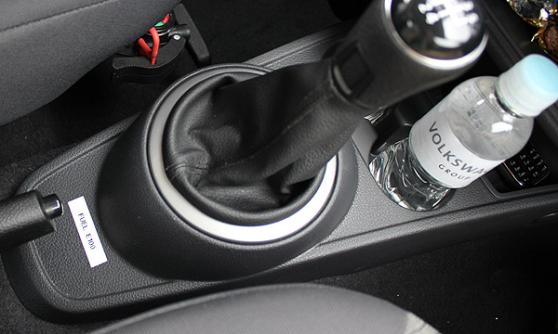 Anyways, off we pop, out into the wilds of Brazilian traffic for the first time. The factory's location on the outskirts of Sao Paulo and our destination being at the coast meant we would avoid all the jams. But the further we drive away from the city, the more exotic this country begins to feel.
The motorway could be anywhere, if it wasn't for the unusual and often ancient-looking trucks. It's the contrasting surroundings of lush green forest interspersed with vast industrial works, all shrouded in humidity's mist and intermittent tropical rainfall, that bring on a weird kind of disconnect. There's little specific that I could point to as being alien, just a creeping sense of otherness all around. Nothing alarming, simply… different. It's moments like this that make this job a dream.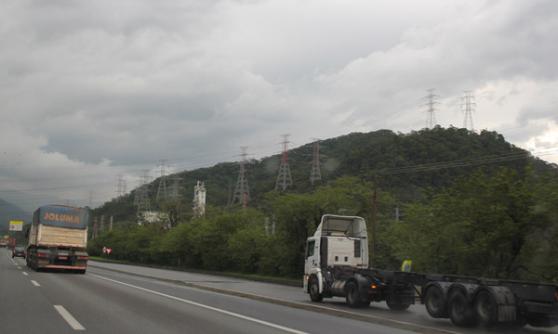 I digress. Back to the Gol. If you were expecting a shed, you'll be disappointed. The interior is decidedly VW – albeit entirely absent of soft-touch plastics, there's very little you could fault about the way it's actually been put together. And while the switchgear isn't quite the same for the most part, and some of the control locations are… idiosyncratic (though having the heated rear window button on the end of the wiper stalk does make a certain kind of sense), the dials and the general imprint of design create a recognisable atmosphere. Like walking into a McDonalds in a foreign country – the contents might not be exactly alike, but there's enough familiarity for comfort.
And it's far from bad to drive, either. In fact one thing that immediately impresses is the level of refinement. This is a four-cylinder 1.0-litre – as opposed to the triple fitted in the Up! – and you can barely hear it, unless you're desperately stomping on the accelerator. Wind noise is well subdued, and the ride comfort – especially considering the road surfaces – is almost excellent. Relatively small wheels and an exaggerated amount of suspension travel help here.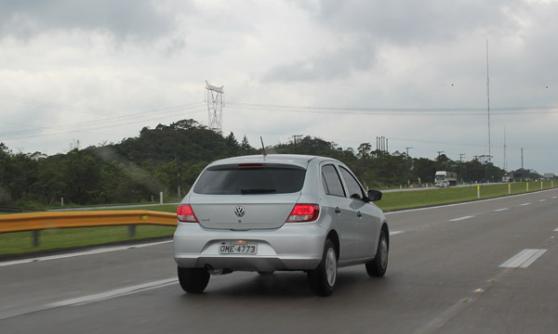 Desperate accelerator stompage is a fairly common occurrence, however, and the first time you join a motorway from a slip road is likely to stick in your mind. Pick your moment carefully, and make sure you've applied one of the lower of the five speeds. There's not a huge amount of feedback from the steering, but it weights up ok, and the Gol feels stable and predictable at regular road velocities – exactly as an everyday front-wheel drive hatch should. Misbehaving doesn't suggest it will instantly lead to misadventure, but there's nothing in the chassis to spur you on, either.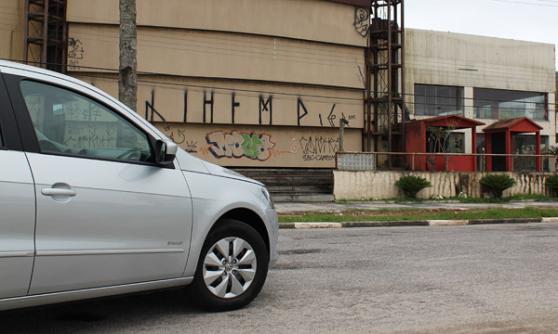 It's sized like a large European supermini – with reasonable rear legroom – and based on bits of the two previous generations of Polo platform. Which if nothing else probably makes it reliable. And cheap. A rough conversion from the Brazilian Real suggests an entry-level model costs in the region of £9,500 – and 35% of that is tax. For consumers who can't quite stretch to that much, VWB still produces the previous Gol G4, and that starts at around £8k.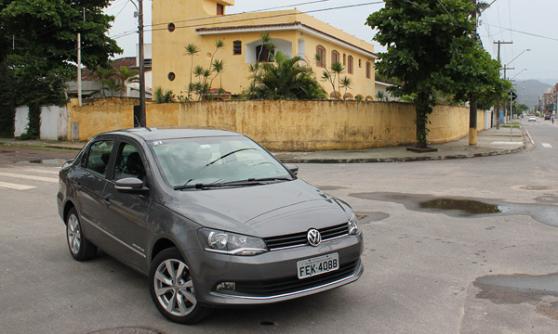 Alternatively, if you like the car but need more space for luggage, there's also the Gol-based Voyage saloon. We tried a 1.6 and found it faster (surprise) but also much more noisy. The boxed out storage area on the boot floor is curious yet compelling, though.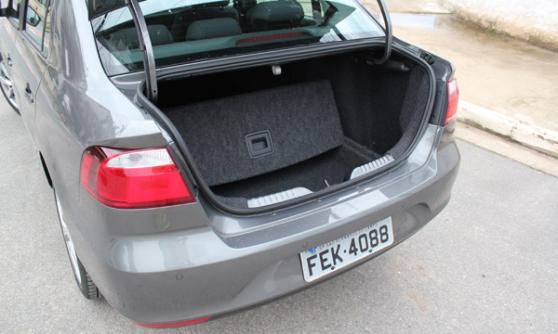 Obviously, I can't tell you what the equivalent Fiat is like. But as a home-grown product from a company with a Brazilian presence that goes back 60 years, offering heritage, inoffensive looks, strong build quality and a refined drive, then the Gol's long-running popularity is easy to understand.
And presumably the free advertising every time a footballer scores doesn't hurt.
Are you sure you want to delete this comment?
Richard Aucock

So committed to car journalism he is Guild Chairman of the Guild of Motoring Writers. He has been writing about cars since he was 15 and is living the dream.
CJ Hubbard

CJ is thoroughly enjoying fulfilling the ambition he's always had to become a motoring writer. Don't ask him about working in retail, though, or he may start to twitch...
Ian Dickson

Ian is the senior editor on MSN Cars, a job that involves planning, writing and editing content and generally keeping the site ticking over day-to-day.
What should the speed limit be on Britain's motorways?
Thanks for being one of the first people to vote. Results will be available soon. Check for results
Total Responses: 55,598
Not scientifically valid. Results are updated every minute.