Mercedes-Benz ML 250 Bluetec: it might as well be called the Panzer…
...because it's an absolute tank. But in a good way.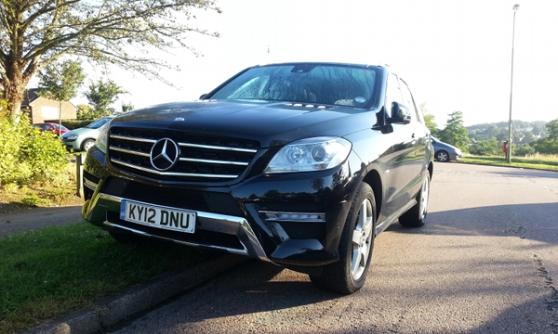 A friend needed to move some junk from A to B recently and by chance we had a Mercedes-Benz ML 250 Bluetec booked in.
A quick request to CJ to see if I could utilise its load-lugging powers for the weekend (it was either the Merc or my Suzuki Swift long termer, and what I think about that car's boot is well documented here) and my mate and I had our spacious mode of transport sorted.
It was just general clutter we were moving, nothing serious, but the ML swallowed copious amounts of gear. Even with a flat floor on a level with the bumper, there's still plenty of space to the top of the rear seats.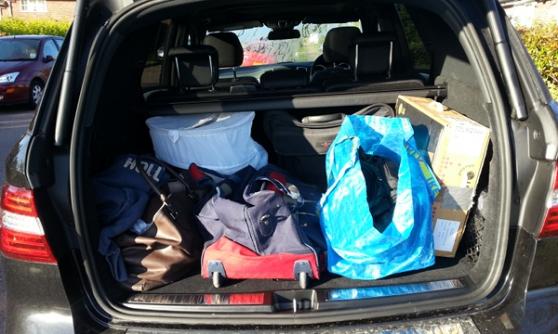 If you were to pack it to the rafters – or even further still, lower the rear seats and test its payload space – you'd genuinely be able to get close to a conventionally sized van's load. You might attract some unwanted attention from the law though. As it was, we didn't need to and decided to do it in a few runs.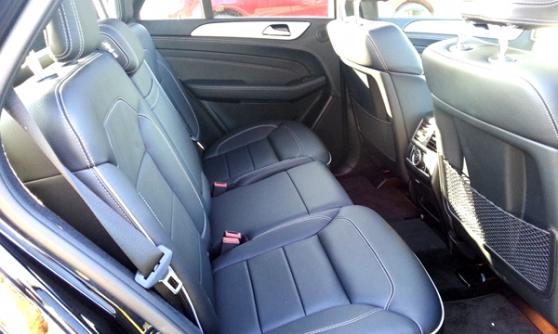 Its size on the inside does mean the ML is logically pretty big on the outside. This made threading the big Benz down some rather narrow Kentish B-roads, passing a few tractors in the process, a journey that required concentration at times.
The £420 optional reversing camera makes parking a synch though. Lining it up with the curb just leaves a few inches of Merc sticking out into the road, stemming from its 2.12m width. That's 11cm wider than a Lamborghini Aventador, one of the biggest in the business.
So we've established it's a tank. But despite its size it's pretty efficient for a 2,150kg car. Even with a boot full of guff, the frugal four-cylinder motor in the ML averaged 37.5mpg on the back and forth trip – without driving especially economically, that's a more than respectable effort.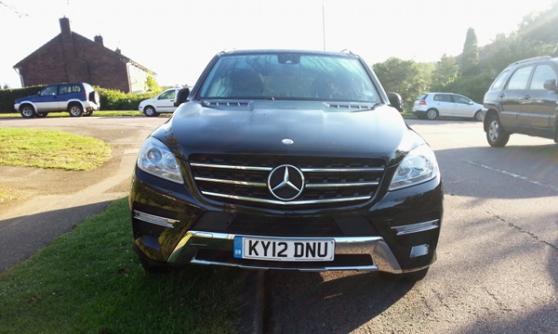 You don't go anywhere fast in the 250, you've got medium pace and then slightly faster than medium pace at you disposal. But it is a rewarding car to drive. It's nice to waft along.
The chassis setup is soft, but it means it's good for comfort. It even gives a fair fist at handling. Keep an eye out for our full road test going up on the site soon to see exactly what we though of it.
And – contentious point alert – you do feel safe sat up high and with masses of metal cocooning you. If you had a young family, I can see the mind-set that'd lead you into buying an economical, luxurious 4x4 like this.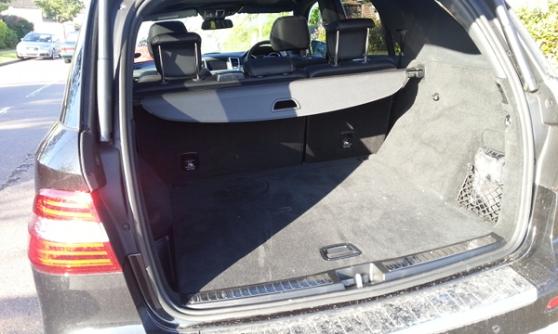 So, the ML 250 Panzer is utilitarian yet premium, practical but without the compromise on comfort. It even has eco credentials to wear its Bluetec badge with pride.
It's a tank. But in pretty much every way, a good one.
Are you sure you want to delete this comment?
Richard Aucock

So committed to car journalism he is Guild Chairman of the Guild of Motoring Writers. He has been writing about cars since he was 15 and is living the dream.
CJ Hubbard

CJ is thoroughly enjoying fulfilling the ambition he's always had to become a motoring writer. Don't ask him about working in retail, though, or he may start to twitch...
Ian Dickson

Ian is the senior editor on MSN Cars, a job that involves planning, writing and editing content and generally keeping the site ticking over day-to-day.
Which of these endangered 1970s and 80s cars would you be saddest to see become extinct?
Thanks for being one of the first people to vote. Results will be available soon. Check for results
Austin Allegro

1,225 votes

Austin Princess

1,957 votes

Hillman Avenger

2,437 votes
Total Responses: 13,153
Not scientifically valid. Results are updated every minute.