Fuel strike – Q&A
As the fuel strike grabs the headlines, here's a Q&A on the key issues.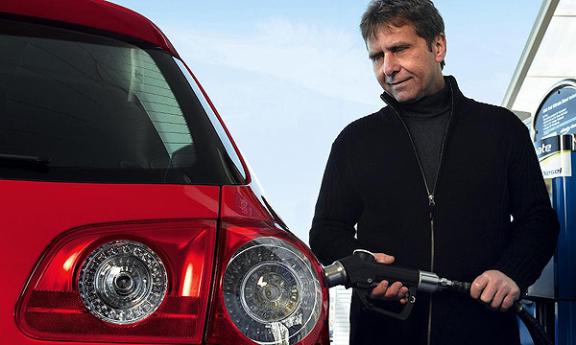 The threat of a strike by filling station tanker drivers is top of the news agenda right now, with the impact already being felt in many parts of the country.
It is a fast-developing news story with developments happening by the hour – but what are the facts? Here, we bring you some of the background behind the threatened fuel strike, and also some of the more interesting answers to questions that have emerged over the past few days.
What is the strike about?
It is about pensions plus health and safety issues including tight deadlines that could lead to drivers rushing on the road.
The Unite union wants minimum standards for tanker drivers, covering pay, hours, redundancy and holiday entitlement.
When will the strike occur?
No date has yet been set. Seven days' notice has to be given before any strike can occur. The strike can start from 3 April but an announcement is not expected before conciliation talks begin. These may not take place before Monday 2 April, so a strike before the Easter break is now unlikely.
How long will the strikes last?
The strikes are expected to last one to two days.
Is anything being done to avoid the strikes?
Conciliation service Acas is intervening and is trying to set up talks between the Unite union and the seven fuel sales companies involved in the dispute.
What is the Government advice?
The Government's official line is that motorists should not panic buy but if they see an opportunity to top up their tank, they should take it. Energy Minister Ed Davey has today said motorists should top up when their tanks are half full, changing from the common practice of filling up when a third full.
He added that when passing filling stations, motorists should fill up their fuel tanks, rather than adding half a tank of fuel.
How is the Government helping replenish supplies?
For a temporary period, the Government has relaxed the enforcement of drivers' hours and working time rules, for tanker drivers delivering fuel in the UK. This means they can drive for 11 hours a day instead of 9, and can start work after 9 hours' rest instead of 11. The maximum working week time limit has been raised from 60 hours to 66 hours. This applies from 30 March to 5 April.
How much have fuel sales gone up since the strike was announced?
On Wednesday 28 March, RMI Petrol reported petrol sales had risen 45 per cent and diesel sales had risen about 20 per cent.
How much will the extra fuel sales raise for the Government?
The AA has calculated that the extra sales caused by panic-buying will raise an extra £32 million in fuel duty for the Treasury. 
What is the Army's involvement?
The Government has instructed the Ministry of Defence to start training military personnel on how to drive fuel tankers. The Army will be on standby as part of 'prudent planning'.
Military personnel need around eight days' training to take charge of a tanker: the training is reportedly already underway and the Government's Cobra emergency committee is also said to be looking into shortening the training period.
What does the Police have to say?
Dorset Police has called for all filling stations to close when queues build up outside. The temporary closures would help avoid disrupting the flow of traffic. 
"The actions of some motorists in queuing irresponsibly at petrol stations is causing danger to other road users", Chief Inspector Nick Maton told Sky News. 
Will the fuel shortage affect me?
Fuel strikes will affect higher mileage drivers who are more reliant on good supplies of fuel to keep them mobile. Drivers of petrol cars may also be affected more than diesel drivers, due to the current run on petrol at filling stations.
Even those who do not drive a car could be impacted. If fuel stocks run low and hauliers are not able to refill their trucks, deliveries to shops and supermarkets could be affected.
What are filling stations doing to combat panic-buying?
Some filling stations are rationing fuel, by capping the amount of litres or cash spend motorists can make in order to distribute finite supplies more broadly.
What do the fuel companies say?
90 per cent of the UK's forecourts are supplied by the 2,000 drivers in the Unite union who have voted to go on strike. These include BP, Esso, Sainsbury's, Shell and Tesco garages.
Tesco said in a statement: "We are experiencing an increase in demand in some areas, but customers can be reassured that we have plenty of fuel supplies and we are not seeing any petrol station closures. We continue to await more details on a possible strike, including on timing."
Esso said some of its filling stations "may temporarily be out of one or two types of fuel". Sainsbury's says the "vast majority" of its filling stations are open. 
How much do tanker drivers earn?
The average wage of a tanker driver is around £45,000. According to a Conservative party leaflet seen by The Guardian, tanker drivers can earn up to £47,500.
Why are petrol sales rising faster than diesel?
Because petrol is the main fuel of private motorists, and it seems they are more eager to heed the Government's advice and top up.
How quickly could fuel stations run dry in the event of a strike?
The Unite union says a strike could affect 7,900 of the UK's 8,706 filling stations. Stocks would run dry within 48 hours of any strike action.
Is it legal to store fuel at home?
Cabinet Minister Francis Maude said motorists should fill up jerry cans and store fuel at home to help overcome any problems with fuel supplies - but his comments were slammed by motoring organisations as it is illegal to store more than two five-litre containers of fuel at home. A jerry can holds 20 litres. 
Where can I read more on the fuel strikes?

MSN is covering the fuel strikes in full. We will include links to our latest stories below: 

30 March: Tanker drivers cleared to work longer hours
30 March: Petrol sales up 172% as supplies run low
29 March: The cheapest places in the UK to buy fuel
28 March: Petrol sales up 45% as motorists top up
27 March: No. 10: fill up now to avoid strike disruption
26 March: Tanker drivers vote to go on strike
Are you sure you want to delete this comment?
Richard Aucock

So committed to car journalism he is Guild Chairman of the Guild of Motoring Writers. He has been writing about cars since he was 15 and is living the dream.
CJ Hubbard

CJ is thoroughly enjoying fulfilling the ambition he's always had to become a motoring writer. Don't ask him about working in retail, though, or he may start to twitch...
Ian Dickson

Ian is the senior editor on MSN Cars, a job that involves planning, writing and editing content and generally keeping the site ticking over day-to-day.
Which of these endangered 1970s and 80s cars would you be saddest to see become extinct?
Thanks for being one of the first people to vote. Results will be available soon. Check for results
Austin Allegro

1,217 votes

Austin Princess

1,943 votes

Hillman Avenger

2,422 votes
Total Responses: 13,034
Not scientifically valid. Results are updated every minute.