Why I like the Range Rover Evoque: chapter two
Last time I listed what I liked about the baby Range on-road, this time I get to take it on the rough stuff.
The more I see our long term Range Rover Evoque, the more I like it. It is a seriously good-looking car from just about every angle. And I never thought (or secretly wanted) to say that.
In truth I wanted to dislike the car at first, my inner cynic thinking it was just a Freelander sheep in Range Rover clothing. It isn't.
Why I like the Range Rover Evoque: chapter one
First Drive: Range Rover Evoque (2011 onwards) 
I recently got the chance to get back in to the Evoque and off the road at Land Rover's Luton Hoo experience centre in order to see what it can actually do, and I must say, I was surprised.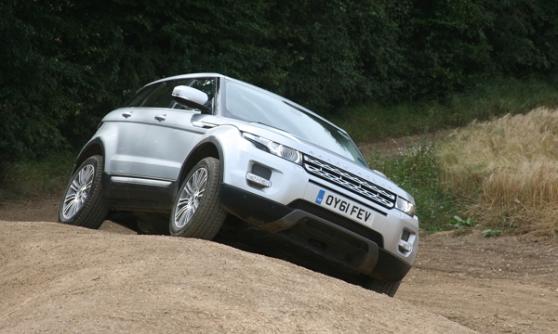 It's on-road manners impressed and it's off-road ability proved just as notable.
For what is normally a front-wheel drive car (power is only transmitted to all four wheels when its electronic brain detects some wheel slip at the front) it'll tackle – and conquer – much more than you think possible.
Our top-spec Dynamic model is less able with its lower front bumper hanging like a testosterone-fed jaw and its different rock-hunting exhaust system (the car actually rides lower than the Pure and Prestige trims, too) but it still fared pretty well.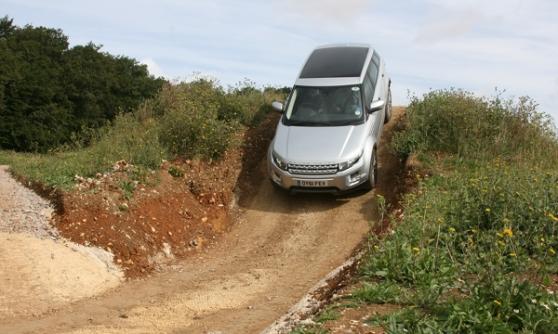 Jumping into one of the Prestige Experience cars, it surmounted a serious sideways slope, some super slippy polished granite rocks, an incline that has you hanging against your belts and a massive double offset hump obstacle that gives causes a phenomenon that the pros call "cross-axling."
It's basically where one wheel is completely free of the ground and just sits up there spinning in the breeze – or not at the case may be.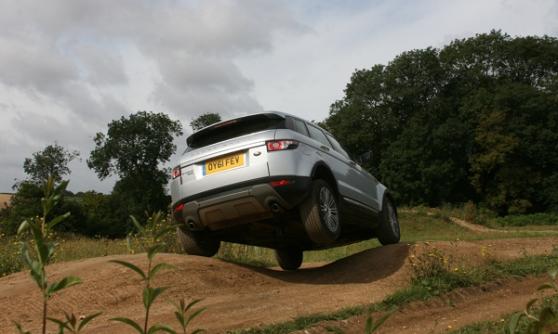 Although the Evoque doesn't have any locking diffs like the Discovery and the 'proper' Range Rover, it does get a pretty sophisticated traction control system, which will brake an unloaded wheel and send power to the ones with traction.
For a "road car with off-road capabilities" as my instructor put it – compared to his view on the Discovery and Defender: "an off-road car with on-road capabilities" – it didn't show a hint of weakness without tarmac under its wheels.
All the while it remained comfortable – even when getting chucked around a touch from boulders and potholes – fast enough, powerful enough and still super-stylish. It really isn't often you find a car displaying all those qualities on the road, never mind off it.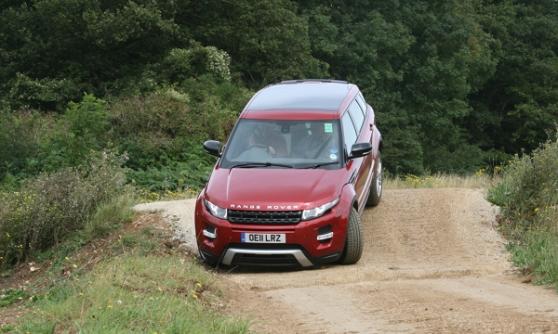 On that last point though, if you've got an Evoque Dynamic, think twice about turning off the asphalt and onto the bare earth or muse very hard about the line you choose through any obstacles, as you might just come back sporting a disrobed Range Rover.
The front and rear bumpers really are that low…  
Are you sure you want to delete this comment?
Richard Aucock

So committed to car journalism he is Guild Chairman of the Guild of Motoring Writers. He has been writing about cars since he was 15 and is living the dream.
CJ Hubbard

CJ is thoroughly enjoying fulfilling the ambition he's always had to become a motoring writer. Don't ask him about working in retail, though, or he may start to twitch...
Ian Dickson

Ian is the senior editor on MSN Cars, a job that involves planning, writing and editing content and generally keeping the site ticking over day-to-day.
Which of these endangered 1970s and 80s cars would you be saddest to see become extinct?
Thanks for being one of the first people to vote. Results will be available soon. Check for results
Austin Allegro

1,225 votes

Austin Princess

1,956 votes

Hillman Avenger

2,435 votes
Total Responses: 13,149
Not scientifically valid. Results are updated every minute.