2012 Sao Paulo Motor Show: VW Group Media Night
Football metaphors at the ready...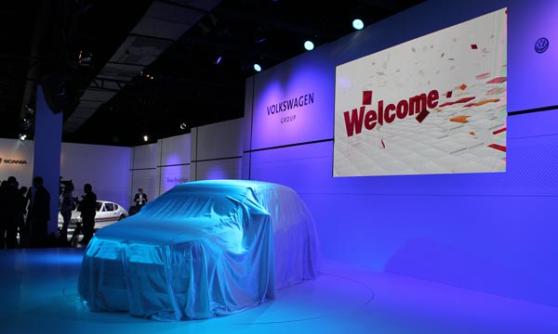 Not a great deal of UK-relevant new product information to impart for the first ever VW Group Media Night in Brazil, ahead of the Sao Paulo Motor Show tomorrow. But you'll almost certainly never guess what's under that cover – and hands up anyone who's ever heard of a Volkswagen SP1?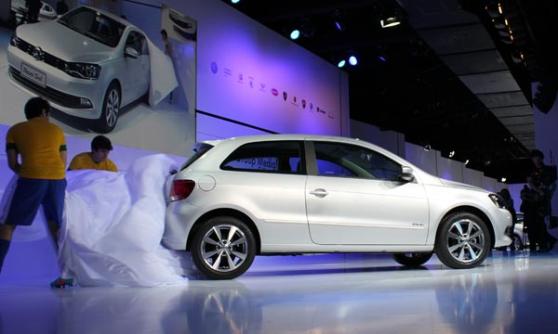 Ta-dah – the mystery car is... You probably still don't have a clue. Unless you're from South America, in which case the
Volkswagen Gol
is roughly as popular as ice cream. Which is to say it's utterly dominated the new car market for the last 25 years, and is currently on track to make 2012 the 26th.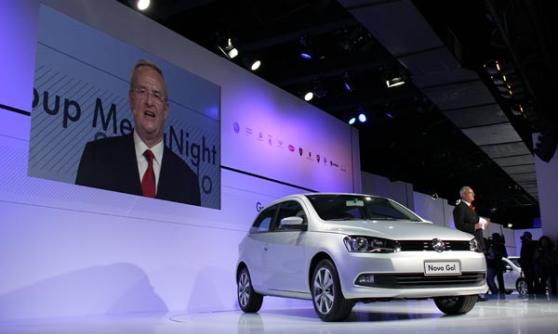 I'm not going to go into many more details at this point, as with any luck I'll be driving one later in the week. But the Gol Trend here is the apparently the most powerful version ever offered. And the name isn't some kind of bizarre Starrion-esq Golf mistranslation incident. It's actually Brazilian for 'goal'. Even those entirely disinterested in sport can probably see what VW did there.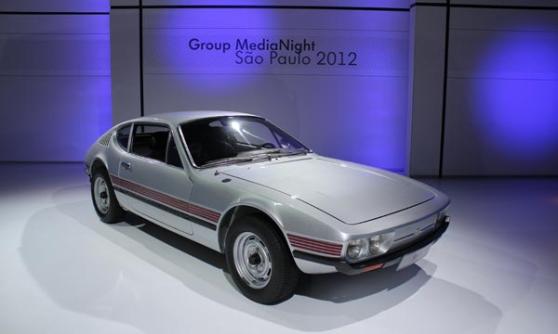 Anyway, on to the other exhibits. Absolute favourite automotive thing I've seen in Brazil so far is this Volkswagen SP1. A strange twist of fate created this local market coupe back in the early 1970s.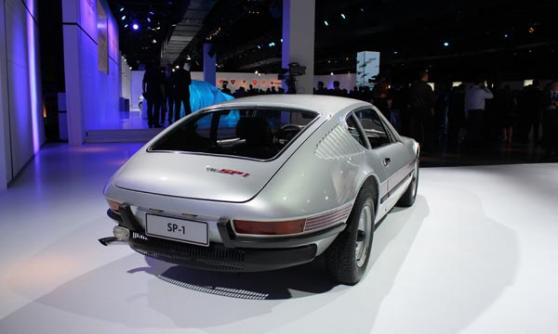 It's based loosely on a Karmann Ghia platform, which means those vents in the C-pillars aren't for show and it really is rear-engined.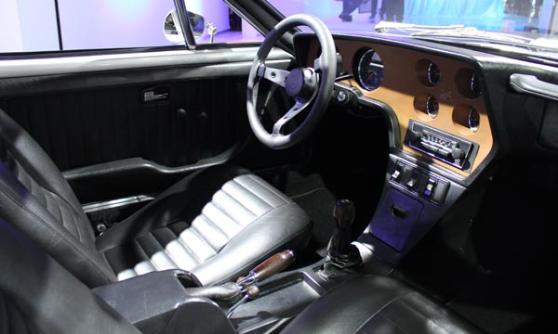 Only 54hp from an air-cooled 1600 is a bit of a let down, though; the more powerful SP2 variant made a heady 65hp thanks to a 1700cc upgrade. But hey, it looks good. And being an old car it smelt fantastic. Mmmm – aging vinyl. Moving on.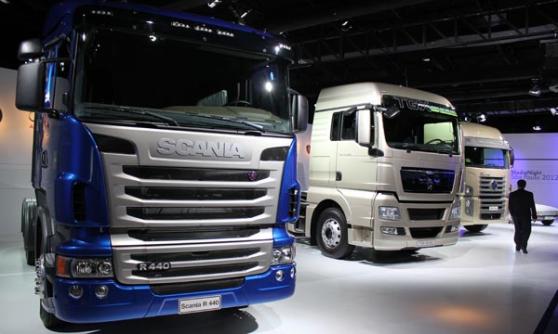 Trucks! Three of 'em – including one with a VW badge, which is fairly unusual from a European perspective. Funny looking fellow: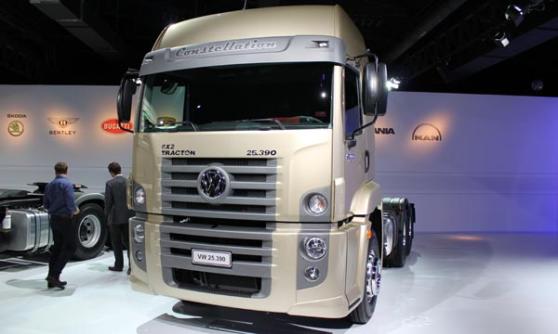 As it turns out the Volkswagen Constellation is Latin America's best seller. Weirdly, it's built by MAN, but the MAN brand is seemingly only just launching here.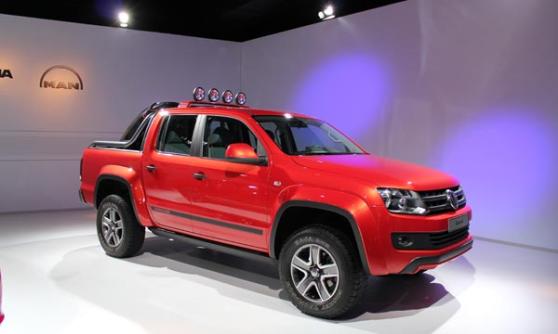 More cool stuff, this time an Amarok Canyon from VW commercial vehicles. Beyond the extra scaffolding, the really cool thing about this is the side step – which moves in and out whenever you open and close the doors. Now you see it...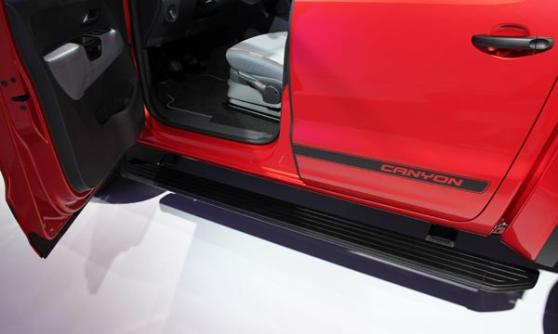 Now you don't. Neat.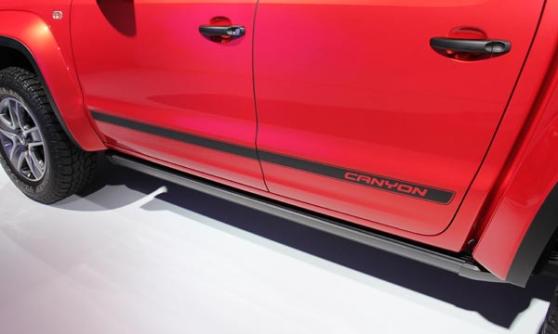 Bentley, Bugatti, Lamborghini all brought their latest toys along. Which is to say a fire engine red Conti GT V8...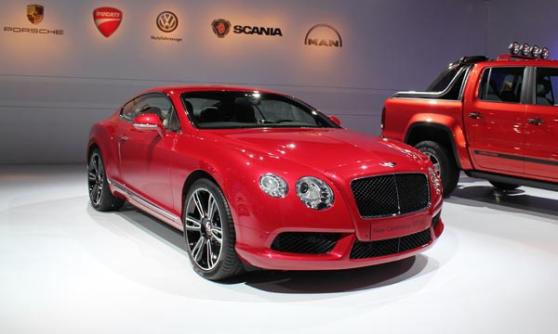 ...the Grand Sport Vitesse...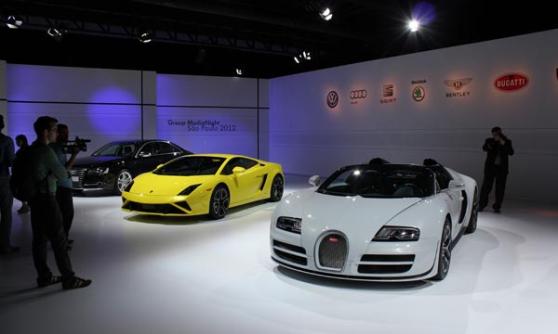 ...and the Gallardo LP 560-4.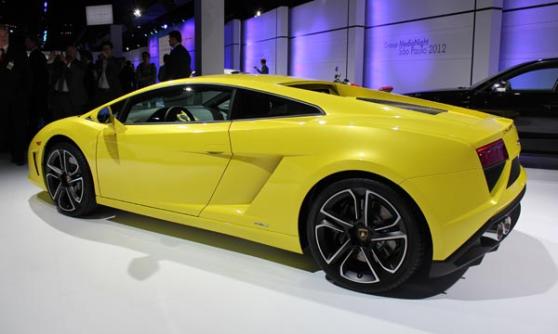 Hell of a colour, too. Not sure it really needed applying to the centre console, but what do I know?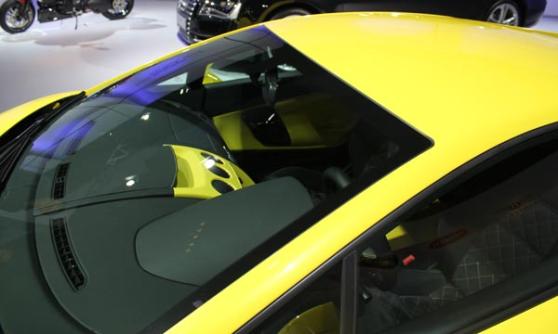 Porsche popped up with the new 911 991 Carrera 4 as well  – we'll be driving this later in the week (look out for the report on the
MSN Cars front page
).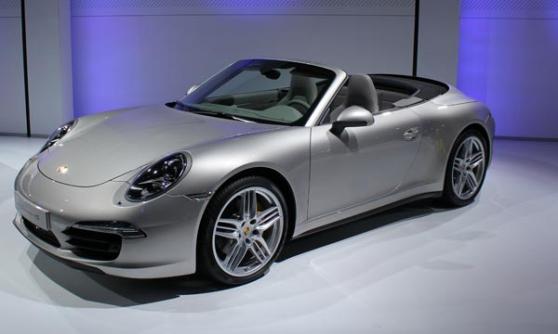 Finally, Ducati will announce an official Brazilian offshoot tomorrow.
The real motor show kicks off tomorrow. Here's hoping for more Gol-d.
Oh dear.
Richard Aucock

So committed to car journalism he is Guild Chairman of the Guild of Motoring Writers. He has been writing about cars since he was 15 and is living the dream.
CJ Hubbard

CJ is thoroughly enjoying fulfilling the ambition he's always had to become a motoring writer. Don't ask him about working in retail, though, or he may start to twitch...
Ian Dickson

Ian is the senior editor on MSN Cars, a job that involves planning, writing and editing content and generally keeping the site ticking over day-to-day.
Which of these endangered 1970s and 80s cars would you be saddest to see become extinct?
Thanks for being one of the first people to vote. Results will be available soon. Check for results
Austin Allegro

1,222 votes

Austin Princess

1,949 votes

Hillman Avenger

2,431 votes
Total Responses: 13,090
Not scientifically valid. Results are updated every minute.