Aston Martin: why its future is bright
Today's reveal of the new Aston Martin Vanquish may in time be seen as another landmark in the firm's history, just months before it celebrates its 100th year.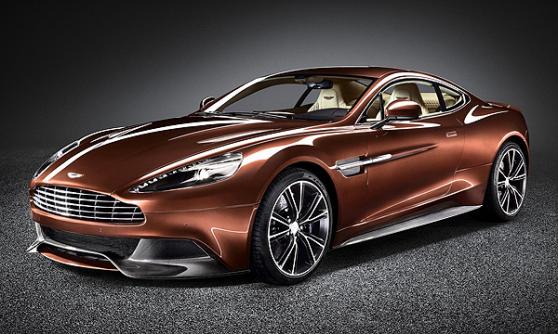 Beautifully designed in all-carbon fibre panelwork, the new Marek Reichman designed Aston Martin Vanquish marks the first mainstream evolution of 'New Aston Martin' since the company lineup was reborn in 2001. Boss for the past 12 years, Dr. Ulrich Bez, reckons: "The new AM 310 Vanquish represents the perfect way to signal the beginning of our centenary celebrations next year." 
The Vanquish is riposte to those questioning where Aston Martin goes next. Noting that the company is not now owned by a large manufacturer with deep pockets, and observing that many new Astons have been evolutions of existing models rather than all-new cars, worries about the company's future have been explicitly, forcefully stated.
The Vanquish is the answer.
It is based on an updated version of Aston Martin's 'Vertical Horizontal' platform, the backbone of its success in the modern era. This is 75 per cent new, more than 25 per cent stiffer and even has a 10mm lower centre of gravity.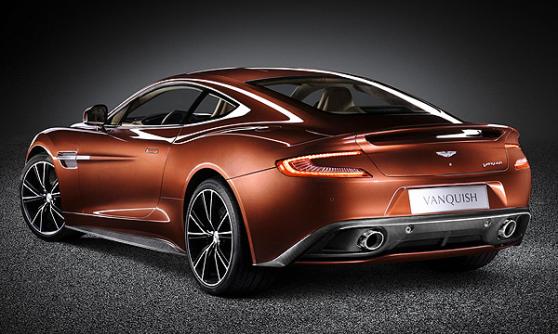 Don't focus on the fact it isn't 100 per cent 'all new'. The very fact the aluminium bonded platform was designed from the start to be so flexible (it's not as 'fixed' as normal car platforms) means the newness has been engineered in where necessary – and where what went before was still fine, it has been retained. This is simply good business sense, and is similar logic to that employed by all world-leading companies. The current, class-leading Volkswagen Golf? It's a derivation of the last one underneath. Ford Focus? Same. The world's most famous sports car, the Porsche 911, has only had three new platforms since 1963 - and none of them has the flexibility Aston's underpinnings do. 
The 'generation 4' Aston VH platform is new where it matters: in being lighter weight, in lowering the engine mounting points (itself far from an easy job), in ensuring 85 per cent of the car's mass is contained within the wheelbase. Given how Aston Martin progressively turned impressive cars into sublime ones with every series of updates – the latest V8 Vantage and DBS Carbon Edition models are both wondrous – I have little doubt the Vanquish will be brilliant.
And the styling? It's subjective, but to these eyes, it evolves Aston Martin's look well. Employing all the flexibility in shaping afforded by being made entirely from carbon fibre, it is true to the brand's heritage but has form, sculpture and shapeliness that's a real step on from the Henrik Fisker-designed theme seen in today's cars.
The age-old complaint of modern Aston is that all its cars look the same. To the trained eye, this is not so – but this eye needs much training to appreciate this. With the new Astons, it looks like clearer differentiation between models will at last come. All will still be Aston Martins, but they'll also be distinct models too. You'll never confuse a Ferrari 458 Italia for a California: hopefully, we'll no longer confuse a Vanquish for whatever's to come after it: making it from such a cutting-edge material sees to that.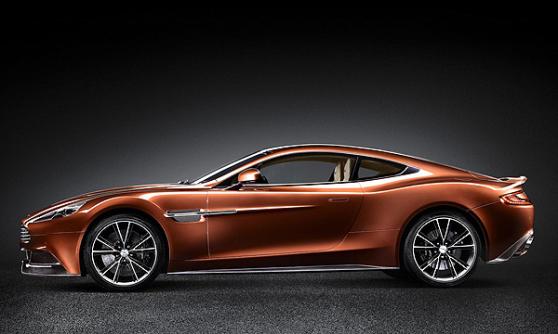 Aston has listened, too. We've grumbled about the lack of torque, so the revised V12 has more. It's greener, as it should be. Customers want a bigger boot: with this one, they have one bigger than a VW Golf. Drivers have found the instruments far too confusing, so Aston's rethought the layout here. Even the centre console, much criticised for being confusing, has been rethought – and as a treat to thank them for their patience, Aston has employed touch-surface technology normally seen on smartphones. All impressive stuff.
The Vanquish is, in short, a good news car. It shows the company is alive and kicking, not going to sit on its laurels as some have feared but press ahead with development and launch the second generation of New Aston Martins.
Savour the Vanquish, then: but the looks of it, there's plenty more to come…
---
Are you sure you want to delete this comment?
Richard Aucock

So committed to car journalism he is Guild Chairman of the Guild of Motoring Writers. He has been writing about cars since he was 15 and is living the dream.
CJ Hubbard

CJ is thoroughly enjoying fulfilling the ambition he's always had to become a motoring writer. Don't ask him about working in retail, though, or he may start to twitch...
Ian Dickson

Ian is the senior editor on MSN Cars, a job that involves planning, writing and editing content and generally keeping the site ticking over day-to-day.
Which of these endangered 1970s and 80s cars would you be saddest to see become extinct?
Thanks for being one of the first people to vote. Results will be available soon. Check for results
Austin Allegro

1,210 votes

Austin Princess

1,936 votes

Hillman Avenger

2,415 votes
Total Responses: 12,983
Not scientifically valid. Results are updated every minute.