A tale of two trip computers: the 50% mpg boost
The improvement in efficiency of BMW's best-selling car is laid bare by pictures of two trip computers, five years apart...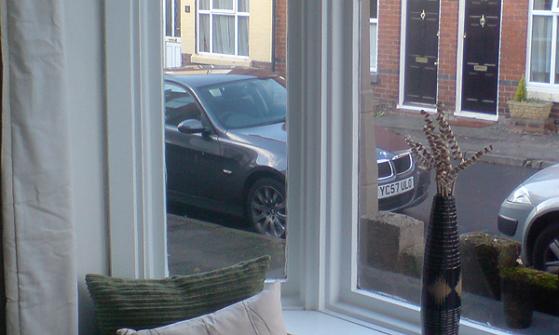 Back in 2007, I had a BMW 320d on test. It seemed to be amazingly efficient, so I did my time-honoured economy run test in it: drive down the motorway with the trucks for 100 miles. Result?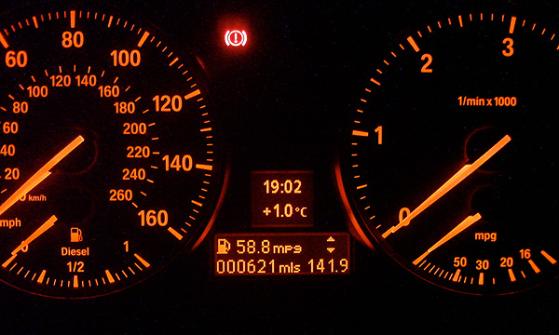 Not bad for a 163hp turbodiesel, aye. I was amazed, as was everyone I showed the image to. But now, let's fast-forward five years, to the BMW 320D EfficientDynamics I've just had out on test.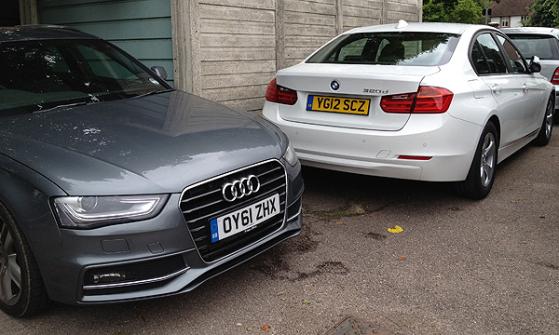 Again, this seemed to be amazingly efficient. To see how much so, I again ran my economy test. This isn't particularly clever, note: I simply run at around 55-60mph instead of the usual overtaking lane rush. Result?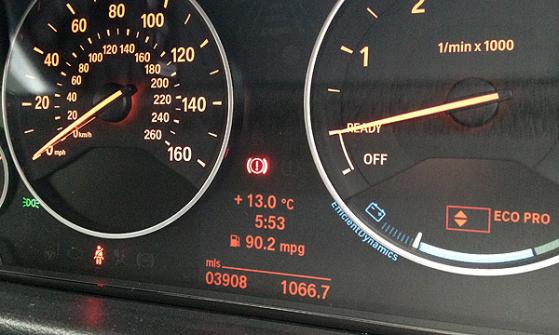 Frankly, that's amazing. In five years, BMW has made its junior executive saloon more than half as fuel efficient again – while also making it more refined, more responsive, greener and faster.
The on-paper figures tell a less striking story. The official combined average of that 2007 car was 58.9mpg; CO2 emissions were 128g/km. The current 3 Series ED averages 68.9mpg and emits 109g/km. Why the difference, then? Better aerodynamics, better technology in low-rolling resistance tyres, better spread of torque that allows lower gear ratios, simply a better understanding of how to make a green car that works in the real world.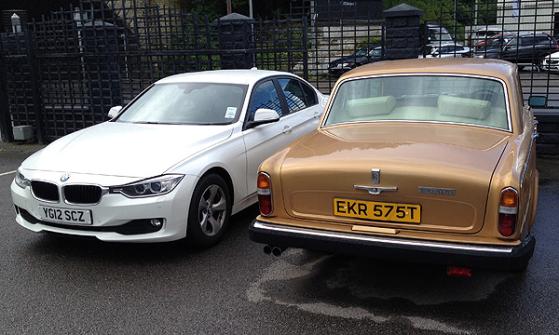 And all this is done to the latest super-strict Euro 5 emissions standards, rather than the less taxing Euro 4 standards that 2007 car had to meet. Many technicians say meeting tougher emissions regulations makes it harder to make cars fuel-efficient too. That BMW's managed to do both is equally impressive.
There's no more illuminating example of how quickly the automotive world is progressing than this. Question is, what next? Will, in five years time, we be seeing the 135mpg BMW 3 Series?
Come back in 2017 and I'll let you know…
---
The greenest saloon on sale in Britain is a BMW
BMW 3 Series 'F30' (2012 onwards)
Twin test: Audi A4 v BMW 3 Series
BMW 3 Series rival Jaguar's 'top priority'
I never trust trip meters for fuel consumption, there are too many varying factors, each with their own inaccuracies, to believe them, though they can be a comparative guide to how you are doing in a particular car. You can't use them to compare figures between differing cars though. The only way to get accurate fuel consumption figures is brim to brim regularly, and keeping a note of the results.
Are you sure you want to delete this comment?
Richard Aucock

So committed to car journalism he is Guild Chairman of the Guild of Motoring Writers. He has been writing about cars since he was 15 and is living the dream.
CJ Hubbard

CJ is thoroughly enjoying fulfilling the ambition he's always had to become a motoring writer. Don't ask him about working in retail, though, or he may start to twitch...
Ian Dickson

Ian is the senior editor on MSN Cars, a job that involves planning, writing and editing content and generally keeping the site ticking over day-to-day.
Which of these endangered 1970s and 80s cars would you be saddest to see become extinct?
Thanks for being one of the first people to vote. Results will be available soon. Check for results
Austin Allegro

1,222 votes

Austin Princess

1,948 votes

Hillman Avenger

2,431 votes
Total Responses: 13,087
Not scientifically valid. Results are updated every minute.