Test Car Shuffle: Audi A8 L W12 to Audi A6 3.0 TDI
It's been a few weeks – blame Geneva – but here we swap a really big Audi for a slightly less big Audi...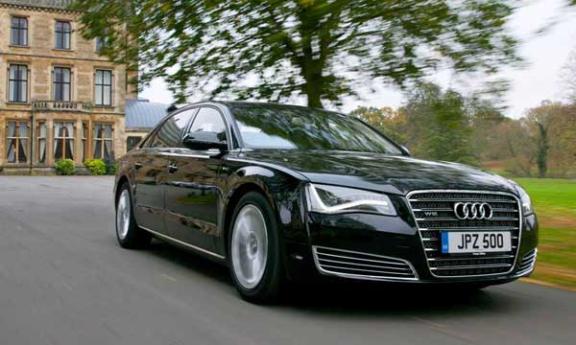 Ok, so this is an intriguing shuffle: long-wheelbase Audi A8 powered by the ultimate engine indulgence, the W12, to Audi A6 saloon fitted with the same 3.0-litre TDI engine as diesel versions of the A8.
The Audi A8 L W12 is a curious beast. Crazy engine, generic-Audi styling writ large, it has a presence that suggests you want to be noticed – but not by everybody. It's kind of sinister. Superb refinement, yet the ability to move planets if you stand on the throttle; the sight of this car lunging from an idle motorway cruise to a sudden and determined attempt to head butt the horizon seems likely to linger with anyone who witnesses it.
From the driver's seat it's all very Audi – the dials, the switchgear, the fonts, the architecture of the interior design. But it also already feels slightly out of date. Not because of the style, but because Audi itself has moved on. The electro-mechanical power assisted steering in this car isn't as good as the latest Ingolstadt faire, and I never felt entirely at ease behind the wheel.
Obviously, its sheer size doesn't help.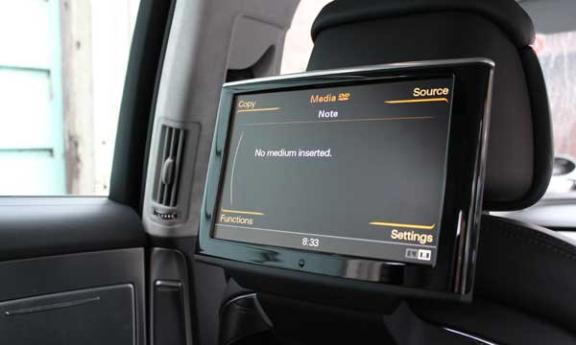 That said, perhaps it doesn't matter what the driver thinks. As a stretched lux saloon, this car is all about being a passenger, after all. We did quite a lot of miles in the A8, and my girlfriend spent every single one of them seated in the back, watching DVDs on the (optional) rear entertainment system; my enduring memories of the W12 will therefore be punctuated by the sounds of werewolves and vampires killing each other at high volume over the (also optional) Bang and Olufsen surround sound stereo system.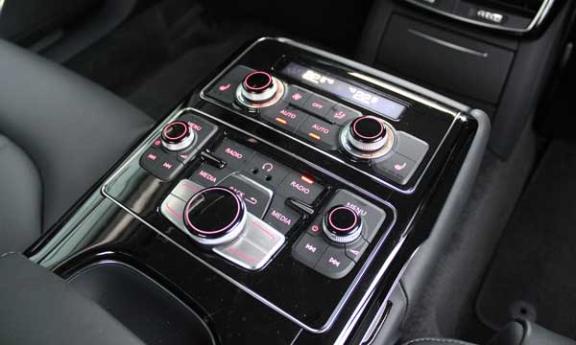 Jen enjoyed this car. Enjoyed the range of electric adjustment and heating for the rear seats, and having her very own climate control, despite being sat in the back. Though anyone wishing to indulge themselves in the same manner should note that at night especially, it is apparently rather disconcerting when you're engrossed in a bit of fang on claw action and the idiot up front puts the right-hand pedal to the carpet.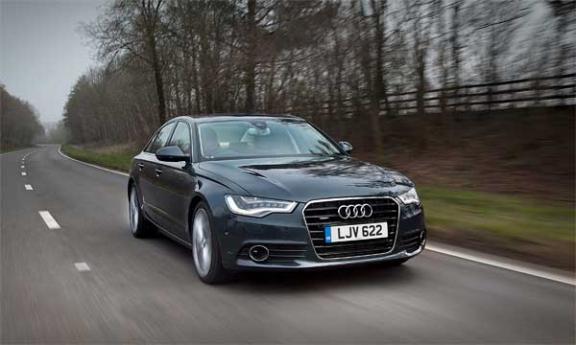 By contrast, the A6 naturally felt tighter, more compact and more wieldy – the surprise to me was how much more. The 245hp A6 3.0 TDI quattro is, and I humbly wasn't expecting to say this, a really excellent car.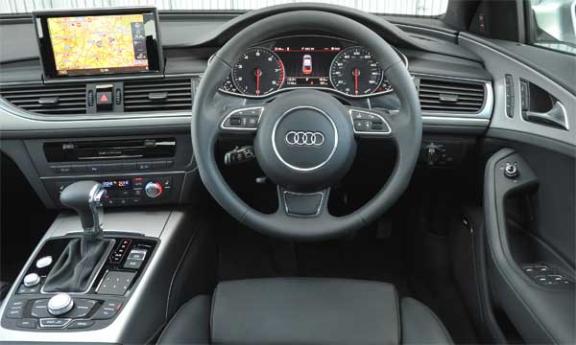 It starts with the steering wheel, which in contrast to some sporty German rivals *cough* BMW *cough* remains deliciously thin-rimmed, even in S line specification. This is supported by brilliantly judged power assistance – something that starting with the A7, Audi suddenly seems to know how to do very well – which establishes an instant aura of accomplishment that's swiftly confirmed by the performance of the engine and seven-speed S tronic gearbox combination. Not to mention the confidence inspiring grip and agility of the quattro chassis.
There were a few less toys on board – something that can presumably be rectified by the extensive options list, albeit at extreme peril to your wallet. But the familial resemblance and overall interior quality means that you don't really feel like you're missing out on much up front. In the back there's a little less legroom – but you didn't need me to tell you that.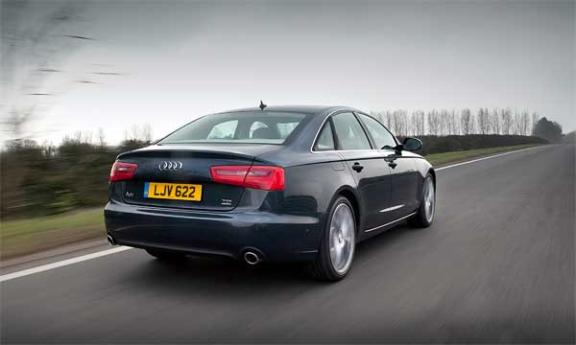 This A6 is just such an immediately satisfying car to spend time with. The engine rarely eaves you wanting in any respect, and even the notoriously firm S line suspension settings seem to have been dialled back. There's genuine compliance now, which actually makes it easier to go faster over UK road surfaces. And with such unflappable traction the whole thing has a really rugged sense of sheer capability about it that breeds supreme confidence and flatters the driver.
Which, at the end of the day, is exactly what a car is this market sector should be about.
It's pricey, mind – £40,650 basic, £44,990 as tested with options – but gladly, if Richard's long term Avant is anything to go by, the 2.0-litre TDI version is almost as accomplished.
Will be back with the next TCS much more quickly, when the A6 3.0 TDI gets swapped for... well, quite a lot of stuff, actually.
Richard Aucock

So committed to car journalism he is Guild Chairman of the Guild of Motoring Writers. He has been writing about cars since he was 15 and is living the dream.
CJ Hubbard

CJ is thoroughly enjoying fulfilling the ambition he's always had to become a motoring writer. Don't ask him about working in retail, though, or he may start to twitch...
Ian Dickson

Ian is the senior editor on MSN Cars, a job that involves planning, writing and editing content and generally keeping the site ticking over day-to-day.
Which of these endangered 1970s and 80s cars would you be saddest to see become extinct?
Thanks for being one of the first people to vote. Results will be available soon. Check for results
Austin Allegro

1,223 votes

Austin Princess

1,954 votes

Hillman Avenger

2,434 votes
Total Responses: 13,132
Not scientifically valid. Results are updated every minute.