Toyota GT86: what a difference a week makes
Wherein healthy cynicism becomes almost total adoration, and CJ starts to ponder the state of his finances
Some pictures courtesy of Richard Aucock
£120 – a figure that's neither especially small nor heart stoppingly expensive. But one that I suspect owners of the Toyota GT86 (and its Subaru BRZ cousin) will come to know well. It's roughly the cost of each of the 215/45 R17 Michelin Primacy HP tyres fitted as standard equipment, and if you drive this car the way it wants to be driven you may end up getting through a lot of them.
But I don't think you'll begrudge that one bit.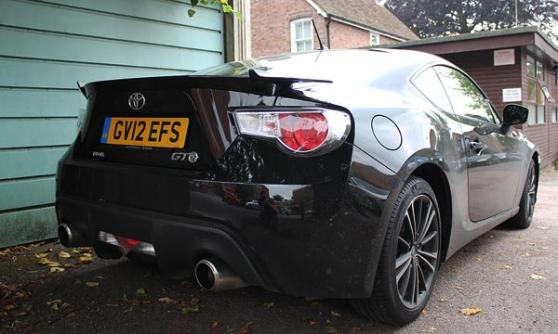 Fair to say I came away from the European launch earlier in the year with a healthy amount of cynicism about how this Toyota would work in the UK. I maintain that this was a sensible attitude to adopt at the time, but having just spent a week with one I'm happy to report I was worrying for nothing.
The GT86 really gets under your skin.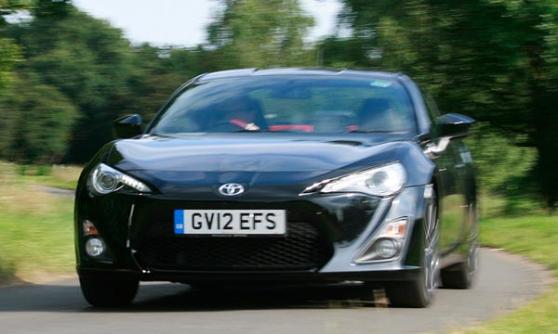 I've done all the stuff I usually do – including pootling/hurtling back and forth to work (depending on the time of day), shopping in Milton Keynes with the gf, and a motorway airport run for a launch. This plus a photoshoot and comparison test with a BRZ, and a bunch of gratuitous driving for the sheer joy of it, has only left me wanting more. I love this car.
Which makes it a pretty good example of why the road test and first drive distinction exists on MSN Cars. While first impressions certainly count, there's nothing like a truly decent amount of exposure to help you properly understand what a particular motor vehicle is about.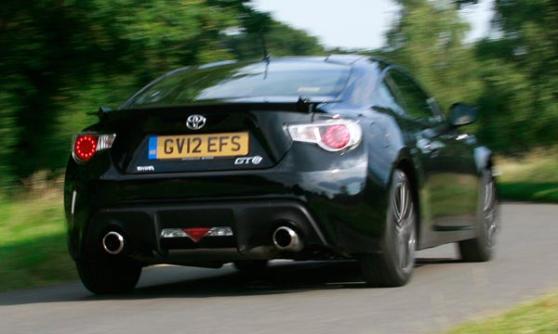 Still, the most gobsmacking thing about the GT86 remains the fact that it's made by Toyota. It is so incredibly diametrically opposed to what the rest of the brand currently represents that I found myself occasionally shaking my head with wonder. Usually this occurred just after one of the car's more "playful" moments.
And this is the essence of this car. It hasn't been set up to deliver ultimate performance – which is I think where it contrasts with the Subaru a little bit – but rather to enable you to enjoy every moment of the driving experience.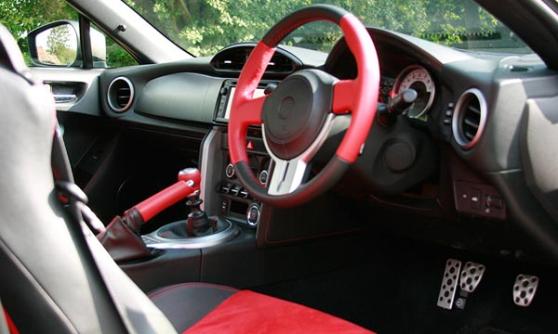 There's leeway in the chassis that doesn't just make it comfortable to explore the outer limits of grip but positively encourages you to exploit them. The gearbox feels at once slick yet mechanically robust. The steering is immediate, and faithful, and delightfully weighted. Hell, I even learned to love the very Japanese emergency room red of our test car's upgraded interior.
My biggest concern coming off the back of the launch was the engine, and although I will forever be bemused by the fact it sounds like a sewing machine at idle, the 2.0-litre boxer has grown on me massively as well.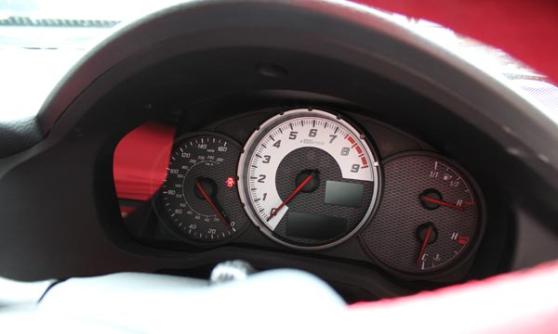 With no turbos to interrupt the flow of exhaust gasses, the throttle response is always crisp, and the power and torque delivery fabulously linear. It is, as it turns out, almost exactly fast enough for the way the GT86 has been designed to handle. If that pesky hot hatch disappears into the distance, so what? You'll be enjoying yourself so much you won't care.
So many elements of this car are so well judged. The ride quality is a touch firm and bouncy around town, yet it cheerful sits just on the right side of the dividing line between making the Toyota feel special and hacking you off (n.b.: it does occasionally get caught out at speed over very bumpy roads as a result, though). I love the pointless detail of the frameless, hollow-backed interior mirror. The upshift light and accompanying (swtichable) beep are useful. I really like the 86 piston logo.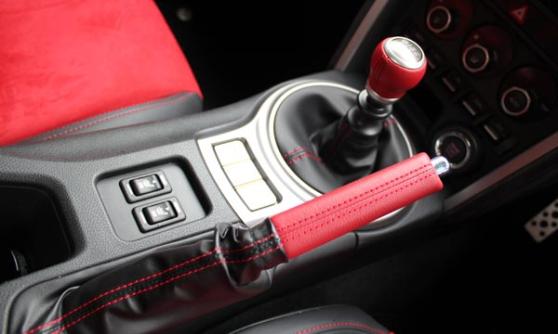 From a driving perspective the ergonomics are superb. You can sit as low as the seats will allow – which is very low indeed – yet the pointy tops of the front wheel arches mean you never lose track of the road position of the car. The dials are clear and easy to read, dominated by the rev counter and digitally relayed speed. The aircon is simplicity itself. And the proximity between the steering wheel, the gearlever and the handbrake wasn't lost on me either.
The GT86 is so good that after about five days in, I began to wonder if there was any way at all by which I could actually afford to buy one. As in, genuinely make one of these my very own. There isn't of course – even at a very reasonable £25k it's out of my price range. But like the latest
Porsche Boxster
, this is one car that would happily see me put my money where my mouth is – and those don't come along very often at all.
Richard Aucock

So committed to car journalism he is Guild Chairman of the Guild of Motoring Writers. He has been writing about cars since he was 15 and is living the dream.
CJ Hubbard

CJ is thoroughly enjoying fulfilling the ambition he's always had to become a motoring writer. Don't ask him about working in retail, though, or he may start to twitch...
Ian Dickson

Ian is the senior editor on MSN Cars, a job that involves planning, writing and editing content and generally keeping the site ticking over day-to-day.
Which of these endangered 1970s and 80s cars would you be saddest to see become extinct?
Thanks for being one of the first people to vote. Results will be available soon. Check for results
Austin Allegro

1,219 votes

Austin Princess

1,943 votes

Hillman Avenger

2,426 votes
Total Responses: 13,049
Not scientifically valid. Results are updated every minute.