Why I like the Range Rover Evoque: chapter one
Spending a few days with our new baby Rangie long-termer has got me thinking…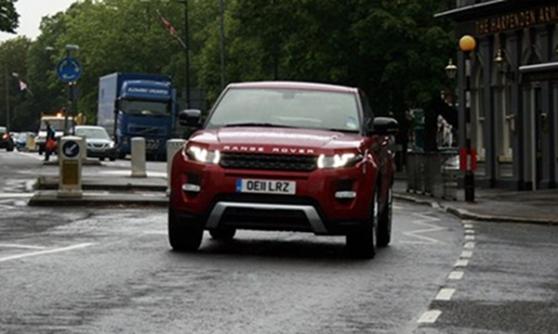 I've been hopping between two SUVs this week, our Range Rover Evoque and the Mercedes ML250 Bluetec (stay tuned to MSN Cars for more on that next week), and it's been a rewarding experience.
Long Term: Range Rover Evoque – arrival
First Drive: Range Rover Evoque (2011 onwards)
Jumping out of the 2.15-tonne German tank and into the considerably lighter 1,670kg Evoque (it's not often you can say that…) has given me time to ponder the merits in absolute and relative terms of our latest long-termer. And – here it is – why I have a significant soft spot for it after a grand total of around 30 miles behind the wheel.
Given my immediate affinity for the vehicle, it's doubtless the more I drive the car, the more I'll discover I like it. Hence why I'm originally titling this blog, "Why I like the Range Rover Evoque: chapter one".
Despite its pillbox-on-wheels styling, that narrow rear window aperture is perfectly positioned for me to get a perfectly acceptable vantage point of the road behind me.
The Evoque's glasshouse might be small but it gives you a cocooned feeling, plus the optional panoramic roof means plenty of light floods the cabin anyway, so it certainly isn't dingy inside.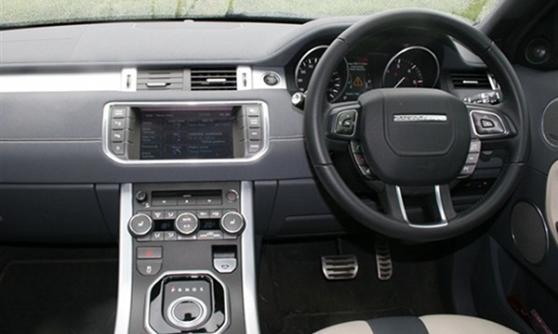 With the interior bathed in light from the roof aperture you can see just how well the thing is trimmed. It's nicely finished inside – not to the extent of a Range Rover dashboard's leather clad opulence, but with a substitute material that looks expensive and posh. The comfy seats get the finest bovine hide though.
This is partly why the Evoque is so good. It's imbued with the character of the range-topping, er, Range. The big car's qualities have been condensed down for the Evoque and it feels like it combines all of the solidity you're used to from Land Rover's more premium products with that giggle-inducing sense of fun and dynamism of a good hot hatch.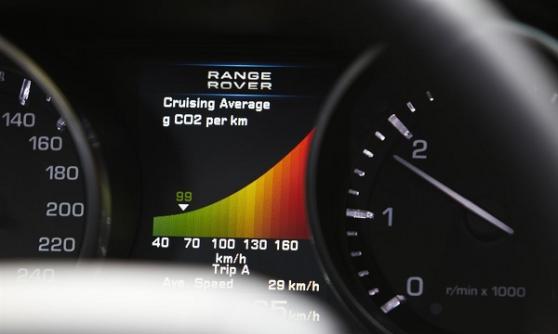 I like that it's pretty hi-tech, too. For example, the way it shows your average CO2 emissions for the speed you're cruising at is cool. It's not particularly interesting – and it won't change how much you pay in road tax – but it does mean you get a feel for how much wildlife you'll kill at different speeds.
It steers accurately and the motor is punchy.
Some people bemoan the styling and wheel out the Cheshire/Surrey WAGs cliché to describe its likely audience, but you can't deny the thing looks good. It's a paradoxical car in terms of its dimensions, it seems – chunky and big, yet actually quite small in terms of its footprint (for an SUV), and compact and cosseting with enough space for stuff on the inside.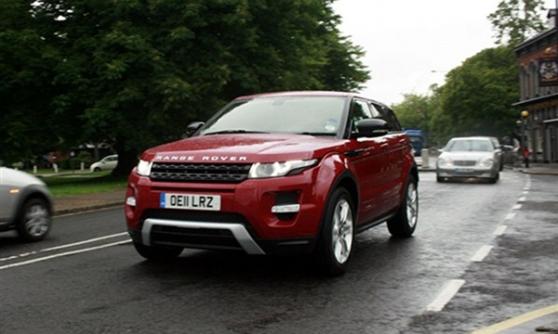 I like the way the seat lowers itself automatically when you turn the ignition off to make your departure from the cabin easier and more graceful – it's a small point and not difficult to engineer if you've already got electric seats, but it counts.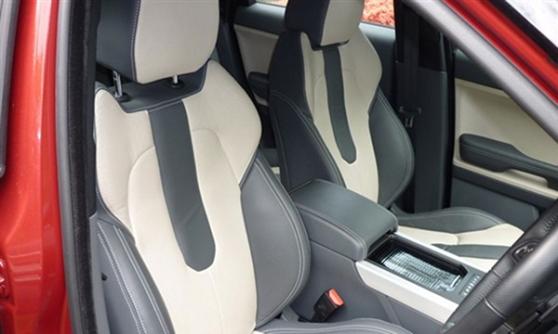 I've only got eight points at the moment to illustrate why I really like the Evoque. But having spent just a couple of days driving only the commute to and from work, for a car to grab me by the lapels and nut me with such quality, ahem, evoking the character of the rest of the range yet injecting its own dose of personality is pretty impressive.
I'm working on chapter two already…
Richard Aucock

So committed to car journalism he is Guild Chairman of the Guild of Motoring Writers. He has been writing about cars since he was 15 and is living the dream.
CJ Hubbard

CJ is thoroughly enjoying fulfilling the ambition he's always had to become a motoring writer. Don't ask him about working in retail, though, or he may start to twitch...
Ian Dickson

Ian is the senior editor on MSN Cars, a job that involves planning, writing and editing content and generally keeping the site ticking over day-to-day.
Which of these endangered 1970s and 80s cars would you be saddest to see become extinct?
Thanks for being one of the first people to vote. Results will be available soon. Check for results
Austin Allegro

1,211 votes

Austin Princess

1,939 votes

Hillman Avenger

2,420 votes
Total Responses: 13,001
Not scientifically valid. Results are updated every minute.