Driven: Volkswagen CrossFox 1.6 Total Flex
Could this be Brazil's trendiest car? Don't laugh – we're serious. And so is VW.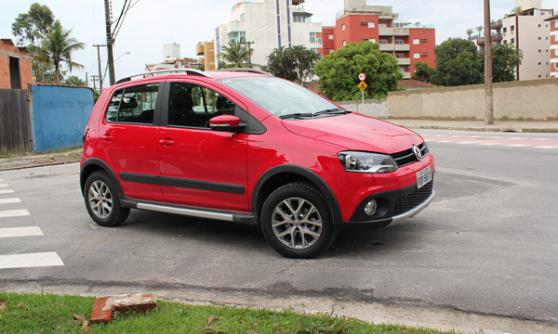 Following on from the Gol, time for something a little more familiar. This is a Volkswagen CrossFox, the urban warrior in the Brazilian Fox city car range, regular versions of which were offered in the UK between the Lupo and the Up! It never sold particularly well on our side of the Atlantic – the spaciousness of the cabin defeated by dull styling and . But judging by my brief experience here, it is a shame we didn't get this version.
According to Dr Egon Feichter of Volkswagen do Brazil, who joined us for dinner following the test drives, the CrossFox is the car that started Brazil's current passion for the urban 'cross' vehicle. It's no half-hearted effort either – VWB hasn't just added a bunch of plastic cladding to this car, it's also jacked up the ride height and given it a funky, properly engineered external spare wheel carrier.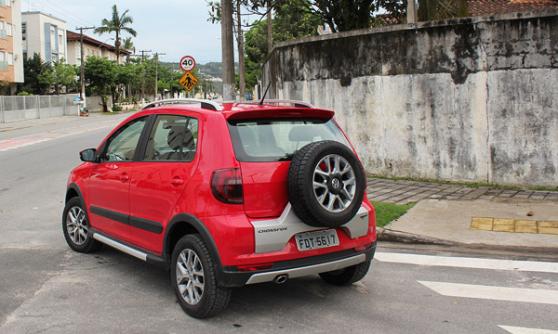 The result is a very striking looking little car, helped by an overall range facelift that's amplified the Fox's character. So what if it's only front-wheel drive? Given the surfaces and some of the driving, it looks like the perfect solution for a keenly mobile Brazil, fusing fashion with practicality and VW's typically solid construction quality.
It's also powered by a 1.6-litre engine. Which means it has considerably more oomph than any Fox ever sold in the UK. On ethanol it offers 104hp and 0-62mph in 10.3 seconds, on petrol 101hp and 10.6. The engine's noisy under power, but in more of a sporty than an annoying way, and compared to the Gol it feels like a much more cohesive car. You worry less about the bumps in the road, as the high-rise suspension irons them out just fine, the steering is more accurate, and it generally has a more modern air.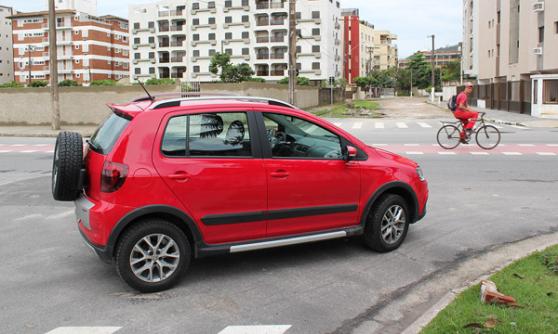 Cleverly, it also offers more rear legroom than the Gol, so passenger comfort increases. And it features the full extent of VWB's environmentally friendly construction techniques – fibre board and insulation made from natural rather than synthetic materials, and seat fabric that's formed from recycled plastic bottles. While this last looks little difference to the equivalent back home in the UK, I found it started to feel a bit sweaty. Perhaps that's just the humidity of the Brazilian climate.
Overall, though, I really liked it. The CrossFox has both practicality and charisma, backed up by an appealing sense of depth to its quality. At the right price I genuinely suspect it would go down rather well in the UK (it's the equivalent of around £14,500 in Brazil). Too late by now – but perhaps a CrossUp is on the way. If not that, then at least the Taigun…
Are you sure you want to delete this comment?
Richard Aucock

So committed to car journalism he is Guild Chairman of the Guild of Motoring Writers. He has been writing about cars since he was 15 and is living the dream.
CJ Hubbard

CJ is thoroughly enjoying fulfilling the ambition he's always had to become a motoring writer. Don't ask him about working in retail, though, or he may start to twitch...
Ian Dickson

Ian is the senior editor on MSN Cars, a job that involves planning, writing and editing content and generally keeping the site ticking over day-to-day.
Which of these endangered 1970s and 80s cars would you be saddest to see become extinct?
Thanks for being one of the first people to vote. Results will be available soon. Check for results
Austin Allegro

1,219 votes

Austin Princess

1,943 votes

Hillman Avenger

2,422 votes
Total Responses: 13,041
Not scientifically valid. Results are updated every minute.