BMW 6 Series Gran Coupe: why it really IS a four-door coupe
The BMW 6 Series Gran Coupe is exactly that - a 6 Series. Not a 5 Series with a fancy new name...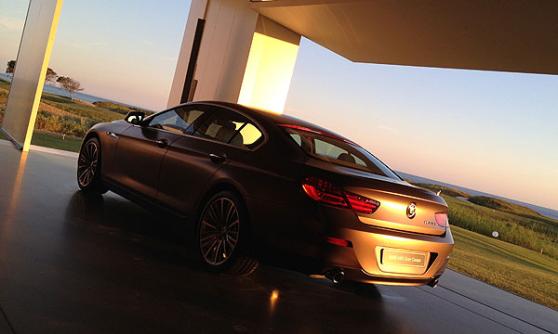 When BMW explains that the 'four-door coupe' 6 Series Gran Coupe shares modular platform components with the 5 Series and 7 Series as well as the 6 Series Coupe and Convertible, and that it's based on a longer wheelbase whose extra space is realised entirely at the rear end, you could make an assumption.

Is this more of a BMW 5 Series coupe than a BMW 6 Series four-door?
Fear not, confirmed BMW's platform development manager Andreas Holzinger last night. The 6 Series Gran Coupe was wholly derived from the 6 Series Coupe, rather than converting a 5 Series saloon – "it is a four-door coupe, rather than a coupe version of a four-door".
This differentiation is important. It means the coupe feel of the regular 6 Series remains in front - complete with bespoke 6 Series dashboard that's very different to a 5 Series saloon – but those in the rear now get an extension of this coupe environment too.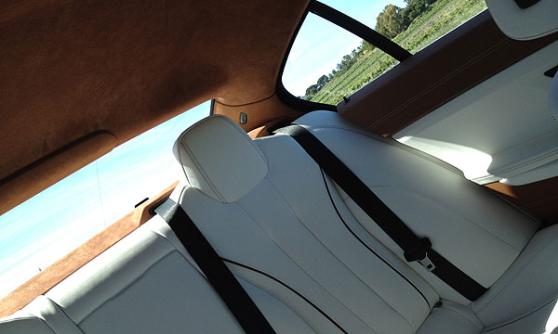 BMW has worked hard on the details here, to ensure it's convincing. The inside shape of the roofline, for example, arcs smoothly like a sports car rather than appearing straights like a saloon. The shape of the side windowline is more sporting. Even the way the front windscreen frames the road makes the environment feel special.
This is differentiation Audi, for example, does not boast with the A7 Sportback, which is why the 6 Series Gran Coupe is a more convincing four-door coupe than its rival from Ingolstadt. The Audi is derived from the A6 but, unlike BMW, the firm has not differentiated it much inside. The dashboard is the same, the seats are similar, the architecture is familiar.
The Audi feels more like an A6 hatchback than a bespoke A6 coupe – and it is losing the distinctive bespoke dashboard of the original that means the Mercedes CLS also feels that bit less special than it once did inside, too.
BMW is thus actually alone in this sector, in offering a genuinely different four-door coupe alternative to the regular three-box executive saloon. This differentiation could just help it steal a march on rivals and help make up for its very late entry into the sector.  
---
BMW 6 Series Gran Coupe: launch build-up
Are you sure you want to delete this comment?
Richard Aucock

So committed to car journalism he is Guild Chairman of the Guild of Motoring Writers. He has been writing about cars since he was 15 and is living the dream.
CJ Hubbard

CJ is thoroughly enjoying fulfilling the ambition he's always had to become a motoring writer. Don't ask him about working in retail, though, or he may start to twitch...
Ian Dickson

Ian is the senior editor on MSN Cars, a job that involves planning, writing and editing content and generally keeping the site ticking over day-to-day.
Which of these endangered 1970s and 80s cars would you be saddest to see become extinct?
Thanks for being one of the first people to vote. Results will be available soon. Check for results
Austin Allegro

1,222 votes

Austin Princess

1,949 votes

Hillman Avenger

2,431 votes
Total Responses: 13,103
Not scientifically valid. Results are updated every minute.